Hello friends!!! I'm SO VERY excited to be talking about my most anticipated 2021 fiction releases today!! Putting together this list has made me so incredibly excited to get to all these books immediately because they all sound amazing. Also something about being exposed to a host of new books, many of which could become your new favourites, feels so lovely.
Anyway, I have a list of about 40ish books so prepare yourselves people!! (I always try to cull my TBR so that it's somewhat manageable but a new year means new book releases which means my TBR is beyond saving at this point lol)
These are mostly literary fiction releases, with the occasional fantasy, magical realism (?), or romance book in the mix. I also feel the need to let you know that I haven't really read any of these synopses??? like I've skimmed them at most. I just don't like reading synopses lol. The less I know going into a book, the better. Most of these books don't really have reviews yet, so I'm just basing this list purely off the ~Vibes~.
---
Hades, Argentina by Daniel Loedel (January 12)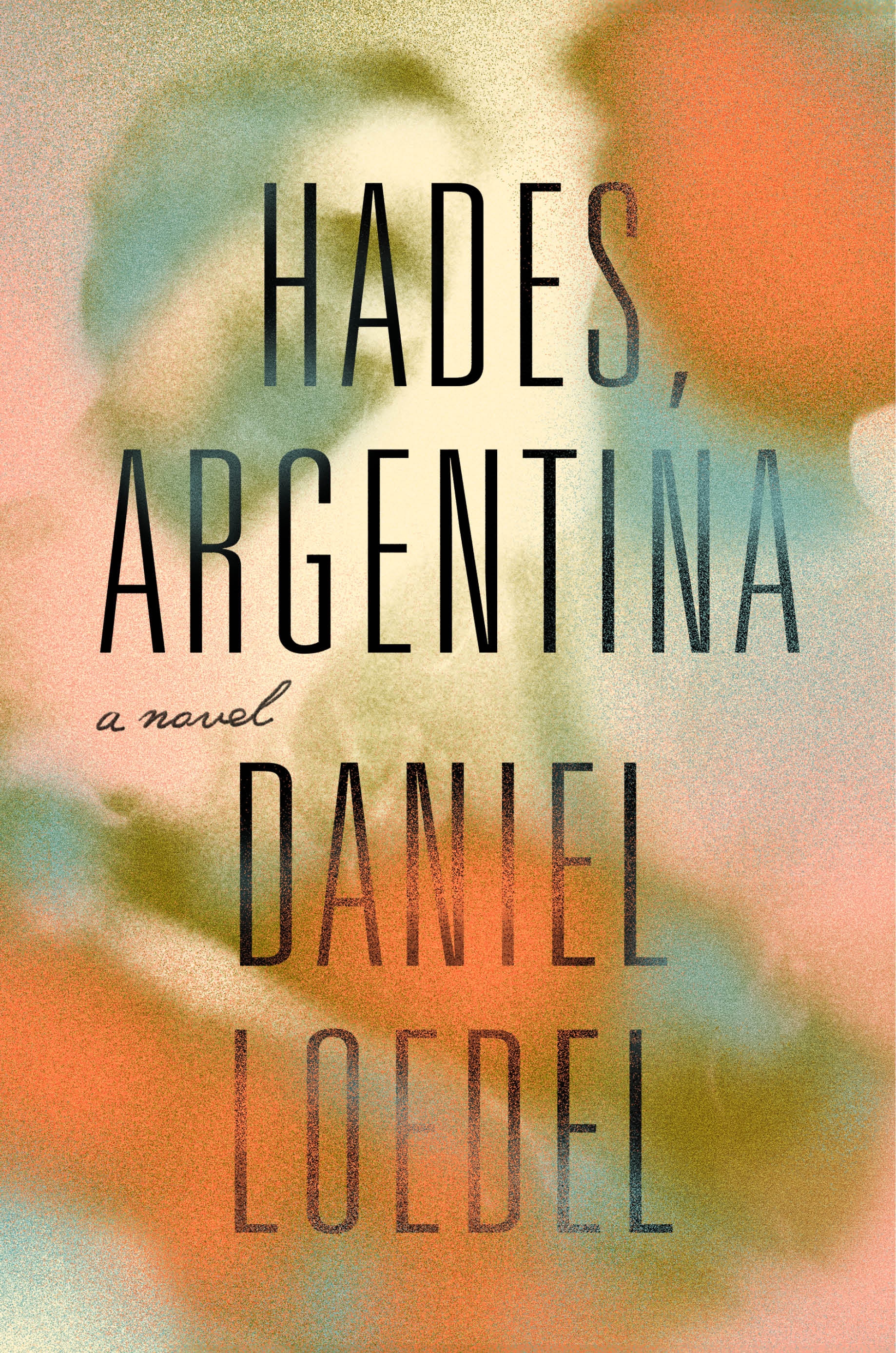 A decade after fleeing for his life, a man is pulled back to Argentina by an undying love.
It was the most obvious thing in the world that I'd follow her wherever she went. I always had.
In 1976, Tomás Oriilla is a medical student in Buenos Aires, where he's moved in hopes of reuniting with Isabel, a childhood crush. But the reckless passion that has always drawn him is leading Isabel ever deeper into the ranks of young insurgents fighting an increasingly oppressive regime. As its thuggish milicos begin to disappear more and more people like her, she presents Tomás with a way to prove himself. As always, he'll do anything for Isabel. But what exactly is he proving, and at what cost to them both?
It will be years before a summons back arrives for Tomás, now living as Thomas Shore in New York. But it isn't a homecoming that awaits him so much as an odyssey into the past, an encounter with the ghosts that lurk there, and a reckoning with the fatal gap between who he's become and who he once aspired to be. Raising profound questions about the sometimes impossible choices we make in the name of love, Hades, Argentina is a gripping, brilliantly narrated literary debut.
I've had my eye on this one for a long time and I've seen really positive reviews of it on Goodreads so I'm hoping I'll love it when I pick it up this month!!
---
The Ex Talk by Rachel Lynn Solomon (January 26)
Public radio co-hosts navigate mixed signals in Rachel Lynn Solomon's adult, romantic comedy debut.

Shay Goldstein has been a producer at the Seattle public radio station for nearly a decade, and she can't imagine working anywhere else. But lately it's been a constant clash between her and her newest colleague, Dominic Yeung, who's fresh off a journalism master's program and convinced he knows everything about public radio

When the struggling station needs a new concept, Shay proposes a show that her boss green-lights with excitement. On The Ex Talk, two exes will deliver relationship advice live, on air. Their boss decides Shay and Dominic are the perfect co-hosts, given how much they already despise each other. Neither loves the idea of lying to listeners, but it's this or unemployment. Their audience gets invested fast, and it's not long before The Ex Talk becomes a must-listen in Seattle and tops podcast charts

As the show gets bigger, so does their deception, especially when Shay and Dominic start to catch feelings for each other. In an industry that values truth, getting caught could mean the end of more than just their careers.
I'm always on the lookout for a good romance and this one sounds like it's gonna be GREAT.
---
The Swallowed Man by Edward Carey (January 26)
The ingenious storyteller Edward Carey returns to reimagine a time-honored fable: the story of an impatient father, a rebellious son, and a watery path to forgiveness for the young man known as Pinocchio

In the small Tuscan town of Collodi, a lonely woodcarver longs for the companionship of a son. One day, "as if the wood commanded me," Giuseppe—better known as Geppetto—carves for himself a pinewood boy, a marionette he hopes to take on tour worldwide. But when his handsome new creation comes magically to life, the woodcarver screams at him…and the boy, Pinocchio, leaps from his arms and escapes into the night. Though he returns the next day, the wily boy torments his father, challenging his authority and making up stories—whereupon his nose, the very nose his father carved, grows before his eyes like an antler. When the boy disappears after one last fight, the father follows a rumor to the coast and out into the sea, where he is swallowed by a great fish—and consumed by guilt, as he hunkers in the creature's belly awaiting the day when he will reconcile with the son he drove away.

With all the charm, atmosphere, and emotional depth for which Edward Carey is known—and featuring his trademark fantastical illustrations—The Swallowed Man is a parable of parenthood, loss, and letting go, from a creative mind on a par with Gregory Maguire, Neil Gaiman, and Tim Burton.
Edward Carey's Little was my favourite novel of 2020 so when I found out he had a new novel coming out I was so excited. Can't wait to get to this one, plus I think it features some of his beautiful illustrations too!!
---
Mrs Death Misses Death by Salena Godden (January 28)
Mrs Death tells her intoxicating story in this life-affirming fire-starter of a novel.
Mrs Death has had enough. She is exhausted from spending eternity doing her job and now she seeks someone to unburden her conscience to. Wolf Willeford, a troubled young writer, is well acquainted with death, but until now hadn't met Death in person – a black, working-class woman who shape-shifts and does her work unseen.
Enthralled by her stories, Wolf becomes Mrs Death's scribe, and begins to write her memoirs. Using their desk as a vessel and conduit, Wolf travels across time and place with Mrs Death to witness deaths of past and present and discuss what the future holds for humanity. As the two reflect on the losses they have experienced – or, in the case of Mrs Death, facilitated – their friendship grows into a surprising affirmation of hope, resilience and love. All the while, despite her world-weariness, Death must continue to hold humans' fates in her hands, appearing in our lives when we least expect her . .
---
Milk Blood Heat by Dantiel W. Moniz (Feburary 2)
"A gorgeous debut" (Lauren Groff) from Dantiel W. Moniz, one of the most exciting discoveries in today's literary landscape, Milk Blood Heat depicts the sultry lives of Floridians in intergenerational tales that contemplate human connection, race, womanhood, inheritance, and the elemental darkness in us all.
A livewire debut from Dantiel W. Moniz, one of the most exciting discoveries in today's literary landscape, Milk Blood Heat depicts the sultry lives of Floridians in intergenerational tales that contemplate human connection, race, womanhood, inheritance, and the elemental darkness in us all. Set among the cities and suburbs of Florida, each story delves into the ordinary worlds of young girls, women, and men who find themselves confronted by extraordinary moments of violent personal reckoning. These intimate portraits of people and relationships scour and soothe and blast a light on the nature of family, faith, forgiveness, consumption, and what we may, or may not, owe one another.
A thirteen-year-old meditates on her sadness and the difference between herself and her white best friend when an unexpected tragedy occurs; a woman recovering from a miscarriage finds herself unable to let go of her daughter—whose body parts she sees throughout her daily life; a teenager resists her family's church and is accused of courting the devil; servers at a supper club cater to the insatiable cravings of their wealthy clientele; and two estranged siblings take a road-trip with their father's ashes and are forced to face the troubling reality of how he continues to shape them.
Wise and subversive, spiritual and seductive, Milk Blood Heat forms an ouroboros of stories that bewitch with their truth, announcing the arrival of a bright new literary star.
This sounds like an amazing short story collection, plus the fact that Hannah recently read an ARC of it and loved it makes me all the more excited to get to it when it's out.
---
100 Boyfriends by Brontez Purnell (February 2)
An irreverent, sensitive, and inimitable look at gay dysfunction through the eyes of a cult hero
"No one writes like Brontez Purnell. It's not just that he is hilariously irreverent, which he is, but that he reserves reverence for that which is deserving. 100 Boyfriends is like a good lover, at turns vulgar and vulnerable, dirty and desperate, and always grinding toward magic." –Justin Torres, author of We the Animals

"It's like that saying, 'Where god closes a door, he opens a window,' but in this particular case the window was on the fifth floor and the house was on fire."

Transgressive, foulmouthed, and devastatingly funny, Brontez Purnell's 100 Boyfriends is a revelatory spiral into the imperfect lives of queer men desperately fighting—and often losing—the urge to self-sabotage. His characters solicit sex on their lunch breaks, expose themselves to racist neighbors, sleep with their coworker's husbands, rub Preparation H on their hungover eyes, and, in an uproarious epilogue, take a punk band on a disastrous tour of Europe. They also travel to claim inheritances, push past personal trauma, and cultivate community while living on the margins of a white supremacist, heteronormative society.

Armed with a deadpan wit that finds humor in even the lowest of nadirs, Brontez Purnell—a widely acclaimed underground writer, filmmaker, musician, and performance artist—writes with the peerless zeal, insight, and horniness of a gay punk messiah. From dirty warehouses and gentrified bars in Oakland to desolate farm towns in Alabama, Purnell indexes desire, desperation, race, and loneliness with a startling blend of levity and vulnerability. Together, the slice-of-life tales that writhe within 100 Boyfriends are a singular and uncompromising vision of an unexposed queer underbelly. Holding them together is the vision of an iconoclastic storyteller, as fearless as he is human.
This book sounds wild and I am so ready for it.
---
Land of Big Numbers by Te-Ping Chen (February 2)
A debut collection from an emerging "fiction powerhouse," vivid portrayals of the men and women of modern China and its diaspora that "entertain, educate, and universally resonate" (Booklist, starred review).
Gripping and compassionate, Land of Big Numbers traces the journeys of the diverse and legion Chinese people, their history, their government, and how all of that has tumbled—messily, violently, but still beautifully—into the present.
Cutting between clear-eyed realism and tongue-in-cheek magical realism, Chen's stories coalesce into a portrait of a people striving for openings where mobility is limited. Twins take radically different paths: one becomes a professional gamer, the other a political activist. A woman moves to the city to work at a government call center and is followed by her violent ex-boyfriend. A man is swept into the high-risk, high-reward temptations of China's volatile stock exchange. And a group of people sit, trapped for no reason, on a subway platform for months, waiting for official permission to leave.
With acute social insight, Te-Ping Chen layers years of experience reporting on the ground in China with incantatory prose in this taut, surprising debut, proving herself both a remarkable cultural critic and an astonishingly accomplished new literary voice.
---
The Removed by Brandon Hobson (February 2)
Steeped in Cherokee myths and history, a novel about a fractured family reckoning with the tragic death of their son long ago—from National Book Award finalist Brandon Hobson
In the fifteen years since their teenage son, Ray-Ray, was killed in a police shooting, the Echota family has been suspended in private grief. The mother, Maria, increasingly struggles to manage the onset of Alzheimer's in her husband, Ernest. Their adult daughter, Sonja, leads a life of solitude, punctuated only by spells of dizzying romantic obsession. And their son, Edgar, fled home long ago, turning to drugs to mute his feelings of alienation.
With the family's annual bonfire approaching—an occasion marking both the Cherokee National Holiday and Ray-Ray's death, and a rare moment in which they openly talk about his memory—Maria attempts to call the family together from their physical and emotional distances once more. But as the bonfire draws near, each of them feels a strange blurring of the boundary between normal life and the spirit world. Maria and Ernest take in a foster child who seems to almost miraculously keep Ernest's mental fog at bay. Sonja becomes dangerously fixated on a man named Vin, despite—or perhaps because of—his ties to tragedy in her lifetime and lifetimes before. And in the wake of a suicide attempt, Edgar finds himself in the mysterious Darkening Land: a place between the living and the dead, where old atrocities echo.
Drawing deeply on Cherokee folklore, The Removed seamlessly blends the real and spiritual to excavate the deep reverberations of trauma—a meditation on family, grief, home, and the power of stories on both a personal and ancestral level.
---
On Fragile Waves by E. Lily Yu (February 2)
The haunting story of a family of dreamers and tale-tellers looking for home in an unwelcoming world. This exquisite and unusual magic realist debut, told in intensely lyrical prose by an award winning author, traces one girl's migration from war to peace, loss to loss, home to home.
Firuzeh and her brother Nour are children of fire, born in an Afghanistan fractured by war. When their parents, their Atay and Abay, decide to leave, they spin fairy tales of their destination, the mythical land and opportunities of Australia.
As the family journeys from Pakistan to Indonesia to Nauru, heading toward a hope of home, they must rely on fragile and temporary shelters, strangers both mercenary and kind, and friends who vanish as quickly as they're found.
When they arrive in Australia, what seemed like a stable shore gives way to treacherous currents. Neighbors, classmates, and the government seek their own ends, indifferent to the family's fate. For Firuzeh, her fantasy worlds provide some relief, but as her family and home splinter, she must surface from these imaginings and find a new way.
---
We Run the Tides by Vendela Vida (February 9)
An achingly beautiful and wickedly funny story of female friendship, betrayal, and a mysterious disappearance, set in the changing landscape of San Francisco
Teenage Eulabee and her alluring best friend, Maria Fabiola, own the streets of Sea Cliff, their foggy, oceanside San Francisco neighborhood. They know the ins and outs of the homes and beaches, Sea Cliff's hidden corners and eccentric characters—as well as the swanky all-girls' school they attend. Their lives move along uneventfully, with afternoon walks by the ocean and weekend sleepovers. Then everything changes. Eulabee and Maria Fabiola have a disagreement about what they did or didn't witness on the way to school one morning, and this creates a schism in their friendship. The rupture is followed by Maria Fabiola's sudden disappearance—a potential kidnapping that shakes the quiet community and threatens to expose unspoken truths.
Suspenseful and poignant, We Run the Tides is Vendela Vida's masterpiece depiction of an inimitableplace on the brink of radical transformation. Pre–tech boom San Francisco finds its mirror in the changing lives of the teenage girls at the center of this story of innocence lost, the pain of too much freedom, and the struggle to find one's authentic self. Told with a gimlet eye and great warmth, We Run the Tides is both a gripping mystery and a tribute to the wonders of youth, in all its beauty and confusion.
---
Never Have I Ever by Isabel Yap (February 9)
Spells and stories, urban legends and immigrant tales all gathered together in one fabulous bundle.
The magic in Isabel Yaps first collection jumps right off the page, from the joy in "A Spell for Foolish Hearts" to the terrifying tension of the urban legend title story.
I read two short story collections from Small Beer Press last year–At the Mouth of the River of Bees by Kij Johnson and Tender by Sofia Samatar–and LOVED them both (they both made my Best Books of 2020 list) so I have high hopes for this one. Small Beer Press is definitely a publisher to look out for.
---
The Memory Theater by Karen Tidbeck (February 16)
From the award-winning author of Amatka and Jagannath—a fantastical tour de force about friendship, interdimensional theater, and a magical place where no one ages, except the young
In a world just parallel to ours exists a mystical realm known only as the Gardens. It's a place where feasts never end, games of croquet have devastating consequences, and teenagers are punished for growing up. For a select group of Masters, it's a decadent paradise where time stands still. But for those who serve them, it's a slow torture where their lives can be ended in a blink.
In a bid to escape before their youth betrays them, Dora and Thistle—best friends and confidants—set out on a remarkable journey through time and space. Traveling between their world and ours, they hunt for the one person who can grant them freedom. Along the way, they encounter a mysterious traveler who trades in favors and never forgets debts, a crossroads at the center of the universe, our own world on the brink of war, and a traveling troupe of actors with the ability to unlock the fabric of reality.
Endlessly inventive, The Memory Theater takes the reader to a wondrous place where destiny has yet to be written, life is a performance, and magic can erupt at any moment. It is Karin Tidbeck's most engrossing and irresistible tale yet.
I AM SO EXCITED FOR THIS. I haven't read the synopsis and I have literally no idea what it's about, but the ~Vibes~ I'm getting from it tell me it's gonna be good and I'm just gonna go ahead and trust the ~Vibes~.
---
Nightshift by Kiare Ladner (February 18)
Nightshift is a story of obsession set in London's liminal world of nightshift workers.
When twenty-three-year-old Meggie meets distant and enigmatic Sabine, she recognises in her the person she would like to be. Giving up her daytime existence, her reliable boyfriend, and the trappings of a normal life in favour of working the same nightshifts as Sabine could be the perfect escape for Meggie. She finds a liberating sense of freedom in indulging her growing obsession with Sabine and plunges herself into another existence, gradually immersing herself in the transient and uncertain world of the nightshift worker.
Dark, sexy, frightening, Nightshift explores ambivalent friendship, sexual attraction and lives that defy easy categorisation. London's stark urban reality is rendered other-worldly and strange as Meggie's sleep deprivation, drinking and obsession for Sabine gain a momentum all of their own. Can Meggie really lose herself in her trying to become someone else?
A novel of obsession and desire, Kiare Ladner's Nightshift is a beautiful and moving debut which asks profound questions about who we are and if we can ever really truly escape ourselves.
"Dark, sexy, frightening, Nightshift explores ambivalent friendship, sexual attraction and lives that defy easy categorisation" ????? I AM SO READY. This sounds like it's gonna be an excellent character study.
---
Infinite Country by Patricia Engel (February 23)
For readers of Valeria Luiselli and Edwidge Danticat, an urgent and lyrical novel about a Colombian family fractured by deportation, offering an intimate perspective on an experience that so many have endured—and are enduring right now.
Talia is being held at a correctional facility for adolescent girls in the forested mountains of Colombia after committing an impulsive act of violence that may or may not have been warranted. She urgently needs to get out and get back home to Bogotá, where her father and a plane ticket to the United States are waiting for her. If she misses her flight, she might also miss her chance to finally be reunited with her family in the north.
How this family came to occupy two different countries, two different worlds, comes into focus like twists of a kaleidoscope. We see Talia's parents, Mauro and Elena, fall in love in a market stall as teenagers against a backdrop of civil war and social unrest. We see them leave Bogotá with their firstborn, Karina, in pursuit of safety and opportunity in the United States on a temporary visa, and we see the births of two more children, Nando and Talia, on American soil. We witness the decisions and indecisions that lead to Mauro's deportation and the family's splintering—the costs they've all been living with ever since.
Award-winning, internationally acclaimed author Patricia Engel, herself a dual citizen and the daughter of Colombian immigrants, gives voice to all five family members as they navigate the particulars of their respective circumstances. And all the while, the metronome ticks: Will Talia make it to Bogotá in time? And if she does, can she bring herself to trade the solid facts of her father and life in Colombia for the distant vision of her mother and siblings in America?
Rich with Bogotá urban life, steeped in Andean myth, and tense with the daily reality of the undocumented in America, Infinite Country is the story of two countries and one mixed-status family—for whom every triumph is stitched with regret, and every dream pursued bears the weight of a dream deferred.
Patricia Engel's The Veins of the Ocean was one of my favourite books of 2019 so I was super excited to hear that she had a new novel coming out. This sounds amazing, plus that cover is STUNNING.
---
---
An I-Novel by Minae Mizumura, translated by Juliet Winters Carpenter (March 2)
Minae Mizumura's An I-Novel is a semi-autobiographical work that takes place over the course of a single day in the 1980s. This formally daring novel radically broke with Japanese literary tradition and offers a luminous meditation on how a person becomes a writer.
Minae Mizumura's An I-Novel is a semi-autobiographical work that takes place over the course of a single day in the 1980s. Minae is a Japanese expatriate graduate student who has lived in the United States for two decades but turned her back on the English language and American culture. After a phone call from her older sister reminds her that it is the twentieth anniversary of their family's arrival in New York, she spends the day reflecting in solitude and over the phone with her sister about their life in the United States, trying to break the news that she has decided to go back to Japan and become a writer in her mother tongue.
Published in 1995, this formally daring novel radically broke with Japanese literary tradition. It liberally incorporated English words and phrases, and the entire text was printed horizontally, to be read from left to right, rather than vertically and from right to left. In a luminous meditation on how a person becomes a writer, Mizumura transforms the "I-novel," a Japanese confessional genre that toys with fictionalization. An I-Novel tells the story of two sisters while taking up urgent questions of identity, race, and language. Above all, it considers what it means to write in the era of the hegemony of English—and what it means to be a writer of Japanese in particular. Juliet Winters Carpenter masterfully renders a novel that once appeared untranslatable into English.
I am a simple woman: I see any novel translated from Japanese into English, and I add it to my TBR.
---
Feelings by Manjit Thapp (March 2)
A gorgeous visual journey through one young woman's year of emotions—from the saturated highs of early summer to the grey isolation of late winter.
Enter Manjit Thapp's world, where you'll find moods that change as quickly as the weather; the different shades of anxiety and hope that each new season brings; and the stages of joy and pain that fuel our growth. From the spark of possibility and jolt of creativity in High Summer, to the need for release from anxiety and pressure during Monsoon, to the desolation and numbness of Winter, Thapp implores us to consider the seasons of our own emotional journeys.
Articulating and validating the range of feelings we all experience, this is a book that allows us to feel connected and comforted by the experiences that make us human.
This sounds like it's gonna be a beautiful book. I got an e-ARC of it but the graphics were super blurry so I'm gonna wait till it's released and I can read it in its all glory. Plus I absolutely adore Manjit Thapp's style (she's the artist who did the cover for Vivek Shraya's The Subtweet.)
---
Acts of Desperation by Megan Nolan (March 9)
Heralding the arrival of "a huge literary talent" (Karl Ove Knausgaard), Megan Nolan's riveting debut is "a blistering anti-romance" (Catherine Lacey) about love addiction and what it does to us.
Wouldn't I do anything to reverse my loss, the absence of him?
In the first scene of this provocative gut-punch of a novel, our unnamed narrator meets a magnetic writer named Ciaran and falls, against her better judgment, completely in his power. After a brief, all-consuming romance he abruptly rejects her, sending her into a tailspin of jealous obsession and longing. If he ever comes back to her, she resolves to hang onto him and his love at all costs, even if it destroys her…
Part breathless confession, part lucid critique, Acts of Desperation renders a consciousness split between rebellion and submission, between escaping degradation and eroticizing it, between loving and being lovable. With unsettling, electric precision, Nolan dissects one of life's most elusive mysteries: Why do we want what we want, and how do we want it?
Combining the intellectual excitement of Rachel Cusk with the emotional rawness of Elena Ferrante, Acts of Desperation interrogates the nature of desire, power, and toxic relationships, challenging us to reckon honestly with our own insatiability.
I'm gonna level with you here: there's like a 61% chance that I'm gonna hate this because it sounds like a Messy Woman book, and you know how I feel about those. However, on the off chance that it actually proves to be a great book, I thought I'd include it in the list. I also have a soft spot for Irish fiction and this is a book by an Irisih author so I caved okay lol.
---
Sarahland by Sam Cohen (March 9)
"Queer, dirty, insightful, and so funny" (Andrea Lawlor), this coyly revolutionary debut story collection imagines new origins and futures for its cast of unforgettable protagonists—almost all of whom are named Sarah.
In Sarahland, Sam Cohen brilliantly and often hilariously explores the ways in which traditional stories have failed us, both demanding and thrillingly providing for its cast of Sarahs new origin stories, new ways to love the planet and those inhabiting it, and new possibilities for life itself. In one story, a Jewish college Sarah passively consents to a form-life in pursuit of an MRS degree and is swept into a culture of normalized sexual violence. Another reveals a version of Sarah finding pleasure—and a new set of problems—by playing dead for a wealthy necrophiliac. A Buffy-loving Sarah uses fan fiction to work through romantic obsession. As the collection progresses, Cohen explodes this search for self, insisting that we have more to resist and repair than our own personal narratives. Readers witness as the ever-evolving "Sarah" gets recast: as a bible-era trans woman, an aging lesbian literally growing roots, a being who transcends the earth as we know it. While Cohen presents a world that will clearly someday end, "Sarah" will continue.
In each Sarah's refusal to adhere to a single narrative, she potentially builds a better home for us all, a place to live that demands no fixity of self, no plague of consumerism, no bodily compromise, a place called Sarahland.
---
Body of Stars by Laura Maylene Walter (March 16)
From debut novelist Laura Maylene Walter, a bold and dazzling exploration of fate and female agency in a world very similar to our own—except that the markings on women's bodies reveal the future.
Perfect for fans of Leni Zumas's Red Clocks and Naomi Alderman's The Power, Body of Stars is a unique and timely exploration of girlhood, womanhood, and toxic masculinity. A piercing indictment of rape culture, it is an inventive and urgent read about what happens when women are objectified and stripped of choice—and what happens when they fight back.
Celeste Morton has eagerly awaited her passage to adulthood. Like every girl, she was born with a set of childhood markings—the freckles, moles, and birth marks on her body that foretell her future, and that of those around her—and with puberty will come a new set of predictions that will solidify her fate. The possibilities are tantalizing enough to outweigh the worry that the future she dreams of won't be the one she's fated to have and the fear of her "changeling" period—the time when women are nearly irresistible to men, and the risk of abduction is rife.
Celeste's beloved brother Miles is equally anticipating her transition to adulthood. As a skilled interpreter of the future, a field that typically excludes men, Miles considers Celeste his practice ground—and the only clue to what his own future will bring. But when Celeste changes, she learns a devastating secret about Miles' fate: a secret that could destroy her family, a secret she will do anything to keep. Yet Celeste isn't the only one keeping secrets, and when the lies of brother and sister collide, it leads to a tragedy that will irrevocably change Celeste's fate, set her on a path to fight against the inherent misogyny of fortunetelling, and urge her to create a future that is truly her own.
---
There's No Such Thing as an Easy Job by Kikuko Tsumura, translated by Polly Barton (March 23)
Convenience Store Woman meets The New Me in this strange, compelling, darkly funny tale of one woman's search for meaning in the modern workplace.
A young woman walks into an employment agency and requests a job that has the following traits: it is close to her home, and it requires no reading, no writing, and ideally, very little thinking.
Her first gig—watching the hidden-camera feed of an author suspected of storing contraband goods—turns out to be inconvenient. (When can she go to the bathroom?) Her next gives way to the supernatural: announcing advertisements for shops that mysteriously disappear. As she moves from job to job—writing trivia for an absurdly competitive rice cracker company; punching entry tickets to a purportedly haunted public park—it becomes increasingly apparent that she's not searching for the easiest job at all, but something altogether more meaningful. And when she finally discovers an alternative to the daily grind, it comes with a price.
This is the first time Kikuko Tsumura—winner of Japan's most prestigious literary award—has been translated into English. There's No Such Thing as an Easy Job is as witty as it is unsettling—a jolting look at the maladies of late capitalist life through the unique and fascinating lens of modern Japanese culture.
I've wanted to read this novel ever since I heard about it like a year ago. Everything about it is speaking so strongly to me!!!! The cover! The title! The synopsis! The fact that it's translated from the Japanese! Can someone please end my misery and give me an ARC of this please 😔
---
Of Women and Salt by Gabriela Garcia (March 30)
A sweeping, masterful debut about a daughter's fateful choice, a mother motivated by her own past, and a family legacy that begins in Cuba before either of them were born

In present-day Miami, Jeanette is battling addiction. Daughter of Carmen, a Cuban immigrant, she is determined to learn more about her family history from her reticent mother and makes the snap decision to take in the daughter of a neighbor detained by ICE. Carmen, still wrestling with the trauma of displacement, must process her difficult relationship with her own mother while trying to raise a wayward Jeanette. Steadfast in her quest for understanding, Jeanette travels to Cuba to see her grandmother and reckon with secrets from the past destined to erupt.

From 19th-century cigar factories to present-day detention centers, from Cuba to Mexico, Of Women and Salt is a kaleidoscopic portrait of betrayals—personal and political, self-inflicted and those done by others—that have shaped the lives of these extraordinary women. A haunting meditation on the choices of mothers, the legacy of the memories they carry, and the tenacity of women who choose to tell their stories despite those who wish to silence them, this is more than a diaspora story; it is a story of America's most tangled, honest, human roots.
---
Twice Shy by Sarah Hogle (April 6)
From the author of You Deserve Each Other comes a charming and unconventional romantic comedy about a woman who inherits a sprawling estate with a groundskeeper whose stoic exterior masks a surprising vulnerability.
Maybell Parrish has always been a dreamer and hopeless romantic. But living with her head in the clouds has long been preferable to dealing with reality, whether it's navigating the wild world of dating apps or getting her coworkers to show her a little respect. So when Maybell inherits a stately old Tennessee manor from her Great Aunt Violet, she seizes the opportunity to make a fresh start.
But when she arrives at her new home, it seems her troubles have only just begun. Not only is the manor practically falling apart around her, but she isn't the only inheritor: she has to share everything with Wesley Koehler, the groundskeeper who's just as grouchy as he is gorgeous—and it turns out he has a very different vision for the property's future.
Convincing the taciturn Wesley to stop avoiding her and compromise is a task more formidable than any of the many other dying wishes Great Aunt Violet left behind. But when Maybell uncovers something unexpectedly sweet beneath Wesley's scowls and silences, she realizes they might have more in common than she ever dreamed. And as the two slowly begin to let their guards down, they just might learn that sometimes the smallest steps outside one's comfort zone can lead to the greatest rewards.
I ADORED Sarah Hogle's debut romance novel, You Deserve Each Other, and I have no doubt that I've gonna love this one too. Bring on the cute shit.
---
Popisho by Leone Ross (April 20)
An uproarious, sensual novel, Popisho conjures a world where magic is everywhere, food is fate, politics are broken, and love awaits
Everyone in Popisho was born . . . with a little something… The local name for it was cors. Magic, but more than magic. A gift, nah? Yes. From the gods: a thing that felt so inexpressibly your own.

Somewhere far away– or maybe right nearby– lies an archipelago called Popisho. A place of stunning beauty and incorrigible mischief, destiny and mystery, it is also a place in need of change.

Xavier Redchoose is the macaenus of his generation, anointed by the gods to make each resident one perfect meal when the time is right. Anise, his long lost love, is on a march toward reckoning with her healing powers. The governor's daughter, Sonteine, is getting married, her father demanding a feast out of turn. And graffiti messages from an unknown source are asking hard questions. A storm is brewing. Before it comes, before the end of the day, this wildly imaginative narrative will take us across the islands, their history, and into the lives of unforgettable characters.

Popisho is a masterful delight: a playful love story, a portrait of community, a boldly sensual meditation on desire and addiction, and a critique of the legacies of corruption and colonialism. Inspired by the author's Jamaican homeland, inflected with rhythms and textures of an amalgam of languages, it is a dazzling, major work of fiction, in conversation with the likes of Gabriel García Márquez, Toni Morrison, and Arundhati Roy.
LISTEN. LISTEN. LISTEN. If you add one book from this entire list to your TBR, please make it this one. This is such a brilliant, brilliant book. I literally read it in the second-last week of 2020 and it shot to the top of my Best Books of the Year list so fast. Like probably my second favourite novel of 2020 after Little by Edward Carey. Gorgeous writing, the most vivid imagery, and such beautiful characterization. I will not stop screaming about this book till everyone I know has read it.
---
The Rules of Revelation by Lisa McInerney (May 13)
REUNIONS. RECRIMINATIONS. RECKONINGS.
Ireland. Great nationalists, bad mothers and a whole lot of secrets. Ryan Cusack is ready to deliver its soundtrack.
Former sex-worker Georgie wants the truth about Ryan's past out there but the journalist has her own agenda.
Mel returns from Brexit Britain, ill-equipped to deal with the resurgence of a family scandal.
Karine has always been sure of herself, till a terrible secret tugs the rug from under her.
Maureen has got wind that things are changing, and if anyone's telling the story she wants to make sure it's her.
A riotous blast of sex, scandal, obsession, love, feminism, gender, music, class and transgression from an author with tremendous, singular talent.
Irish fiction! Lisa McInerney! That's all I needed to know.
---
The Betrayals by Bridget Collins (May 18)
An intricate and utterly spellbinding literary epic brimming with enchantment, mystery, and dark secrets from the highly acclaimed author of the #1 international bestseller The Binding.
If your life was based on a lie, would you risk it all to tell the truth?
At Montverre, an ancient and elite academy hidden high in the mountains, society's best and brightest are trained for excellence in the grand jeu—the great game—an arcane and mysterious competition that combines music, art, math, poetry, and philosophy. Léo Martin once excelled at Montverre but lost his passion for scholarly pursuits after a violent tragedy. He turned to politics instead and became a rising star in the ruling party, until a small act of conscience cost him his career. Now he has been exiled back to Montverre, his fate uncertain.
But this rarified world of learning Léo once loved is not the same place he remembers. Once the exclusive bastion of men, Montverre's most prestigious post is now held by a woman: Claire Dryden, also known as the Magister Ludi, the head of the great game. At first, Léo feels an odd attraction to the magister—a mysterious, eerily familiar connection—though he's sure they've never met before.
As the legendary Midsummer Game approaches—the climax of the academy's year—long-buried secrets rise to the surface and centuries-old traditions are shockingly overturned.
A highly imaginative and intricately crafted literary epic, The Betrayals confirms Bridget Collins as one of the most inventive and exquisite new voices in speculative fiction.
I loved Bridget Collins's The Binding when I listened to it on audiobook a couple of months ago and was delighted to find out she had a new novel coming out. Love me some adventure + romance vibes.
---
With Teeth by Kristen Arnett (June 1)
From the author of the New York Times-bestselling sensation Mostly Dead Things: a surprising and moving story of two mothers, one difficult son, and the limitations of marriage, parenthood, and love
If she's being honest, Sammie Lucas is scared of her son. Working from home in the close quarters of their Florida house, she lives with one wary eye peeled on Samson, a sullen, unknowable boy who resists her every attempt to bond with him. Uncertain in her own feelings about motherhood, she tries her best—driving, cleaning, cooking, prodding him to finish projects for school—while growing increasingly resentful of Monika, her confident but absent wife. As Samson grows from feral toddler to surly teenager, Sammie's life begins to deteriorate into a mess of unruly behavior, and her struggle to create a picture-perfect queer family unravels. When her son's hostility finally spills over into physical aggression, Sammie must confront her role in the mess—and the possibility that it will never be clean again.
Blending the warmth and wit of Arnett's breakout hit, Mostly Dead Things, with a candid take on queer family dynamics, With Teeth is a thought-provoking portrait of the delicate fabric of family—and the many ways it can be torn apart.
So. Kristen Arnett's debut, Mostly Dead Things, was on my Worst Books of 2020 list. However, I'm still willing to give her another shot, because I don't know maybe that first book was a dud? and also I just love her Twitter presence so much she's so funny and I just really want to like her books.
---
What Makes You Think You're Awake? by Maegan Poland (June 1)
Debut story collection by Maegan Poland selected by Carmen Maria Machado for the Bakwin Award
Winner of the Bakwin Award. Final contest judge and award-winning author Carmen Maria Machado (Her Body and Other Parties) described the work as "a wonderful debut; a collection of frank, funny, and heartbreaking stories that delve into the mire of human loneliness."
Poland's stories usher in a world where mortal fear, the threat of violation, and the body's looming betrayal drive us to look beyond surface appearances. In these stories, readers will find: a mosquito-borne illness invading a small southern town, forcing its inhabitants to negotiate their lust against the threats of virus-induced paralysis; a pair of newlyweds on their honeymoon at a luxury resort whose automated services quickly turn menacing; a woman whose backyard shed freezes time, forcing her to decide between her need for love and her need for escape. Poland's stories move among richly imagined landscapes, bringing to life the deep loneliness at the heart of the modern condition and the ephemerality of the bridges we build against the dark.
I was looking through some 2021 short story collections and this one seemed okay and then I read that it was selected by Carmen Maria Machado and proceeded to immediately add it to my TBR.
---
Walking on Cowrie Shells by Nana Nkweti (June 1)
A virtuosic debut collection that roves across genres and styles, by a finalist for the Caine Prize
In her powerful, genre-bending debut story collection, Nana Nkweti's virtuosity is on full display as she mixes deft realism with clever inversions of genre. In the Caine Prize finalist story "It Takes a Village, Some Say," Nkweti skewers racial prejudice and the practice of international adoption, delivering a sly tale about a teenage girl who leverages her adoptive parents to fast-track her fortunes. In "The Devil Is a Liar," a pregnant pastor's wife struggles with the collision of western Christianity and her mother's traditional Cameroonian belief system as she worries about her unborn child.

In other stories, Nkweti vaults past realism, upending genre expectations in a satirical romp about a jaded PR professional trying to spin a zombie outbreak in West Africa, and in a mermaid tale about a Mami Wata who forgoes her power by remaining faithful to a fisherman she loves. In between these two ends of the spectrum there's everything from an aspiring graphic novelist at a comic con to a murder investigation driven by statistics to a story organized by the changing hairstyles of the main character.

Pulling from mystery, horror, realism, myth, and graphic novels, Nkweti showcases the complexity and vibrance of characters whose lives span Cameroonian and American cultures. A dazzling, inventive debut, Walking on Cowrie Shells announces the arrival of a superlative new voice.
Hello this sounds so good!!! I love any short story collection that plays with genre.
---
Intimacies by Lucy Caldwell (June 4)
'Precise and beautifully controlled fictions but with strange, wild energies pulsing along just beneath the surface. A tremendous collection.' Kevin Barry, author of Night Boat to Tangier
Intimacies exquisitely charts the steps and missteps of young women trying to find their place in the world. From a Belfast student ordering illegal drugs online to end an unwanted pregnancy to a young mother's brush with mortality; from a Christmas Eve walking the city centre streets when everything seems possible, to a night flight from Canada which could change a life irrevocably, these are stories of love, loss and exile, of new beginnings and lives lived away from 'home'.
Taking in, too, the lives of other women who could be guiding lights – from Monica Lewinsky to Caroline Norton to Sinéad O'Connor – Intimacies offers keenly felt and subtly revealing insights into the heartbreak and hope of modern life.
'Heart-stoppingly good.' Lisa McGee, writer and creator of Derry Girls
Lucy Caldwell's Multitudes was a beautiful short story collection and I have no doubt that this one is gonna be just as good. It was supposed to come out in 2020 but due to Pandemic Reasons it was pushed back a whole year. 😦
---
The Woman in the Purple Skirt by Natsuko Imamura, translated by Lucy North (June 8)
A bestselling, prizewinning novel of obsession and psychological intrigue about two enigmatic unmarried women, one of whom manipulates the other from afar, by one of Japan's most acclaimed young writers
Almost every day, the Woman in the Purple Skirt buys a single cream bun and goes to the park, where she sits on a bench to eat it as the local children taunt her. She is observed at all times by the undetected narrator, the Woman in the Yellow Cardigan. From a distance the Woman in the Purple Skirt looks like a schoolgirl, but there are age spots on her face, and her hair is dry and stiff. Like the Woman in the Yellow Cardigan, she is single, she lives in a small, run-down apartment, and she is short on money. The Woman in the Yellow Cardigan lures her to a job where she herself works, as a hotel housekeeper; soon the Woman in the Purple Skirt is having an affair with the boss. Unfortunately, no one knows or cares about the Woman in the Yellow Cardigan. That's the difference between her and the Woman in the Purple Skirt.
Studiously deadpan, highly original, and unsettling, The Woman in the Purple Skirt explores the dynamics of envy, the mechanisms of power in the workplace, and the vulnerability of unmarried women in a taut, voyeuristic narrative about the sometimes desperate desire to be seen.
Again, I am a simple woman: I see a book translated from the Japanese, and I add it to my TBR.
---
Yes, Daddy by Jonathan Parks-Ramage (June 22)
A propulsive, scorching modern gothic, Yes, Daddy follows an ambitious young man who is lured by an older, successful playwright into a dizzying world of wealth and an idyllic Hamptons home where things take a nightmarish turn.
Jonah Keller moved to New York City with dreams of becoming a successful playwright, but, for the time being, lives in a rundown sublet in Bushwick, working extra hours at a restaurant only to barely make rent. When he stumbles upon a photo of Richard Shriver—the glamorous Pulitzer Prize–winning playwright and quite possibly the stepping stone to the fame he craves—Jonah orchestrates their meeting. The two begin a hungry, passionate affair.
When summer arrives, Richard invites his young lover for a spell at his sprawling estate in the Hamptons. A tall iron fence surrounds the idyllic compound where Richard and a few of his close artist friends entertain, have lavish dinners, and—Jonah can't help but notice—employ a waitstaff of young, attractive gay men, many of whom sport ugly bruises. Soon, Jonah is cast out of Richard's good graces and a sinister underlay begins to emerge. As a series of transgressions lead inexorably to a violent climax, Jonah hurtles toward a decisive revenge that will shape the rest of his life.
Riveting, unpredictable, and compulsively readable, Yes, Daddy is an exploration of class, power dynamics, and the nuances of victimhood and complicity. It burns with weight and clarity—and offers hope that stories may hold the key to our healing.
This sounds like it's gonna be a wild ride. I'm fully invested already. Plus that title??? I'm so here for the drama.
---
Everyone in This Room Will Someday Be Dead by Emily Austin (July 6)
This hilarious and profound debut for fans ofMostly Dead ThingsandGoodbye, Vitamin, follows a morbidly anxious young woman—"thekindhearted heroine we all need right now" (Courtney Maum,New York Timesbestselling author)—who stumbles into a job as a receptionist at a Catholic church and becomes obsessed with her predecessor's mysterious death.
Gilda, a twenty-something, atheist, animal-loving lesbian, cannot stop ruminating about death. Desperate for relief from her panicky mind and alienated from her repressive family, she responds to a flyer for free therapy at a local Catholic church, and finds herself being greeted by Father Jeff, who assumes she's there for a job interview. Too embarrassed to correct him, Gilda is abruptly hired to replace the recently deceased receptionist Grace.
In between trying to memorize the lines to Catholic mass, hiding the fact that she has a new girlfriend, and erecting a dirty dish tower in her crumbling apartment, Gilda strikes up an email correspondence with Grace's old friend. She can't bear to ignore the kindly old woman, who has been trying to reach her friend through the church inbox, but she also can't bring herself to break the bad news. Desperate, she begins impersonating Grace via email. But when the police discover suspicious circumstances surrounding Grace's death, Gilda may have to finally reveal the truth of her mortifying existence.
A delightful blend of warmth, deadpan humor, and pitch-perfect observations about the human condition, Everyone in This Room Will Someday Be Dead is a crackling exploration of what it takes to stay afloat in a world where your expiration—and the expiration of those you love—is the only certainty.
This just sounds like it's gonna be a really lovely novel.
---
Strange Beasts of China by Yan Ge, translated by Tiang Jeremy (July 13)
Winner of an English PEN award, Strange Beasts of China is a disquieting bestiary that blurs the line between human and beast told with stylistic verve by one of most exciting voices in contemporary Chinese literature
In the fictional Chinese town of Yong'an, monsters and spirits live, almost indistinguisably, alongside humans. Strange Beasts of China follows the narrator, an amateur cryptozoologist, as she attempts to document each type of beast with the help of her former professor and his enigmatic assistant. From the Sacrificial Beasts, who can't stop dying, to the Heartsick Beasts, who are genetically engineered to be as loyal and loving as possible, each chapter introduces a new beast and dives deeper into a mystery that threatens the narrator's very sense of self.
In prose that is both whimsical and daring, Yan Ge guides the reader through the underbelly of a chillingly uncanny world and questions what it really means to be human.
If someone were to give me access to this book right I would drop everything I'm doing and start reading it immediately. This sounds incredible and I wanna read it so bad.
---
She Who Became the Sun by Shelley Parker-Chan (July 20)
Mulan meets The Song of Achilles; an accomplished, poetic debut of war and destiny, sweeping across an epic alternate China.
"I refuse to be nothing…"

In a famine-stricken village on a dusty yellow plain, two children are given two fates. A boy, greatness. A girl, nothingness…

In 1345, China lies under harsh Mongol rule. For the starving peasants of the Central Plains, greatness is something found only in stories. When the Zhu family's eighth-born son, Zhu Chongba, is given a fate of greatness, everyone is mystified as to how it will come to pass. The fate of nothingness received by the family's clever and capable second daughter, on the other hand, is only as expected.

When a bandit attack orphans the two children, though, it is Zhu Chongba who succumbs to despair and dies. Desperate to escape her own fated death, the girl uses her brother's identity to enter a monastery as a young male novice. There, propelled by her burning desire to survive, Zhu learns she is capable of doing whatever it takes, no matter how callous, to stay hidden from her fate.

After her sanctuary is destroyed for supporting the rebellion against Mongol rule, Zhu uses takes the chance to claim another future altogether: her brother's abandoned greatness.

A lush, fresh literary voice merges with commercial appeal in this accomplished debut. Powerful and poetic, beautiful and brutal, She Who Became the Sun is a bold reimagining of the rise of the founding emperor of the Ming Dynasty.
After reading The Poppy War trilogy I've been so eager to find some immersive fantasy books to read. This one has been getting a lot of hype so I'm hoping it ends up being as good as it sounds.
---
The Love Songs of W.E.B. Du Bois by Honree Fanonne Jeffers (July 27)
The award-winning poet and essayist makes her fiction debut with this magisterial epic—an intimate yet sweeping novel with the freshness and forcefulness of Homegoing, The Turner House, and The Water Dancer —that chronicles the journey of one American family from the centuries of the colonial slave trade through the Civil War to our own tumultuous time.
"My life had its significance and its only deep significance because it was part of a Problem," W. E. B. Du Bois once wrote. Since childhood, Ailey Pearl Garfield has understood these words all too well. Bearing the names of two formidable Black Americans—the revered choreographer Alvin Ailey and her great grandmother, the descendant of slaves and tenant farmers—Ailey carries the weight of this Problem on her shoulders.
The daughter of an accomplished doctor and a strict schoolteacher, Ailey is raised in the City but spends summers in the small Georgia town of Chicasetta, where her mother's family has lived since their ancestors arrived from Africa in bondage. Growing up, she struggles with this duality, a battle for belonging that shapes her identity. On one side are her exacting parents and her imperious, light-skinned grandmother Nana Claire, to whom skin color is paramount. On the other, Ailey feels the pull of the "deep country" of her mother's land-tending family, whose forebears endured the horrors of slavery and Jim Crow.
But how can Ailey live up to everyone's expectations when half of her family rejects the truth of a fraught racial history, while the rest can't ever seem to break away from it?
To come to terms with who she is and what she wants, Ailey embarks on a journey through her family's past, uncovering shocking and unexpected tales of generations of ancestors—Black, Indigenous, and white—in the deep South. In doing so Ailey must learn to embrace her full heritage, a legacy of oppression and resistance, bondage and independence, cruelty and resilience that is the story of the Black experience in America itself.
---
The King of Infinite Space by Lyndsay Faye (August 10)
In this lush, magical, queer, and feminist take on Hamlet in modern-day New York City, a neuro-atypical philosopher, along with his best friend Horatio and artist ex-fiancé Lia, are caught up in the otherworldly events surrounding the death of his father.
Meet Ben Dane: brilliant, devastating, devoted, honest to a fault (truly, a fault). His Broadway theater baron father is dead—but by purpose or accident? The question rips him apart.
Unable to face alone his mother's ghastly remarriage to his uncle, Ben turns to his dearest friend, Horatio Patel, whom he hasn't seen since their relationship changed forever from platonic to something…other. Loyal to a fault (truly, a fault), Horatio is on the first flight to NYC when he finds himself next to a sly tailor who portends inevitable disaster. And who seems ominously like an architect of mayhem himself.
Meanwhile, Ben's ex-fiancé Lia, sundered her from her loved ones thanks to her addiction recovery and torn from her art, has been drawn into the fold of three florists from New Orleans—seemingly ageless sisters who teach her the language of flowers, and whose magical bouquets hold both curses and cures. For a price.
On one explosive night these kinetic forces will collide, and the only possible outcome is death. But in the masterful hands of Lyndsay Faye, the story we all know has abundant surprises in store. Impish, captivating, and achingly romantic, this is Hamlet as you've never seen it before.
EXCUSE ME. A "lush, magical, queer, and feminist take on Hamlet in modern-day New York City"???? Sign me the hell up.
---
---
We have finally reached the end of this never-ending list. Were there any books from the list that piqued your interest?? I'd love to hear about which 2021 fiction releases you're anticipating!! There's also gonna be an Anticipated 2021 Non-fiction Releases post coming next so stay tuned!!
---