---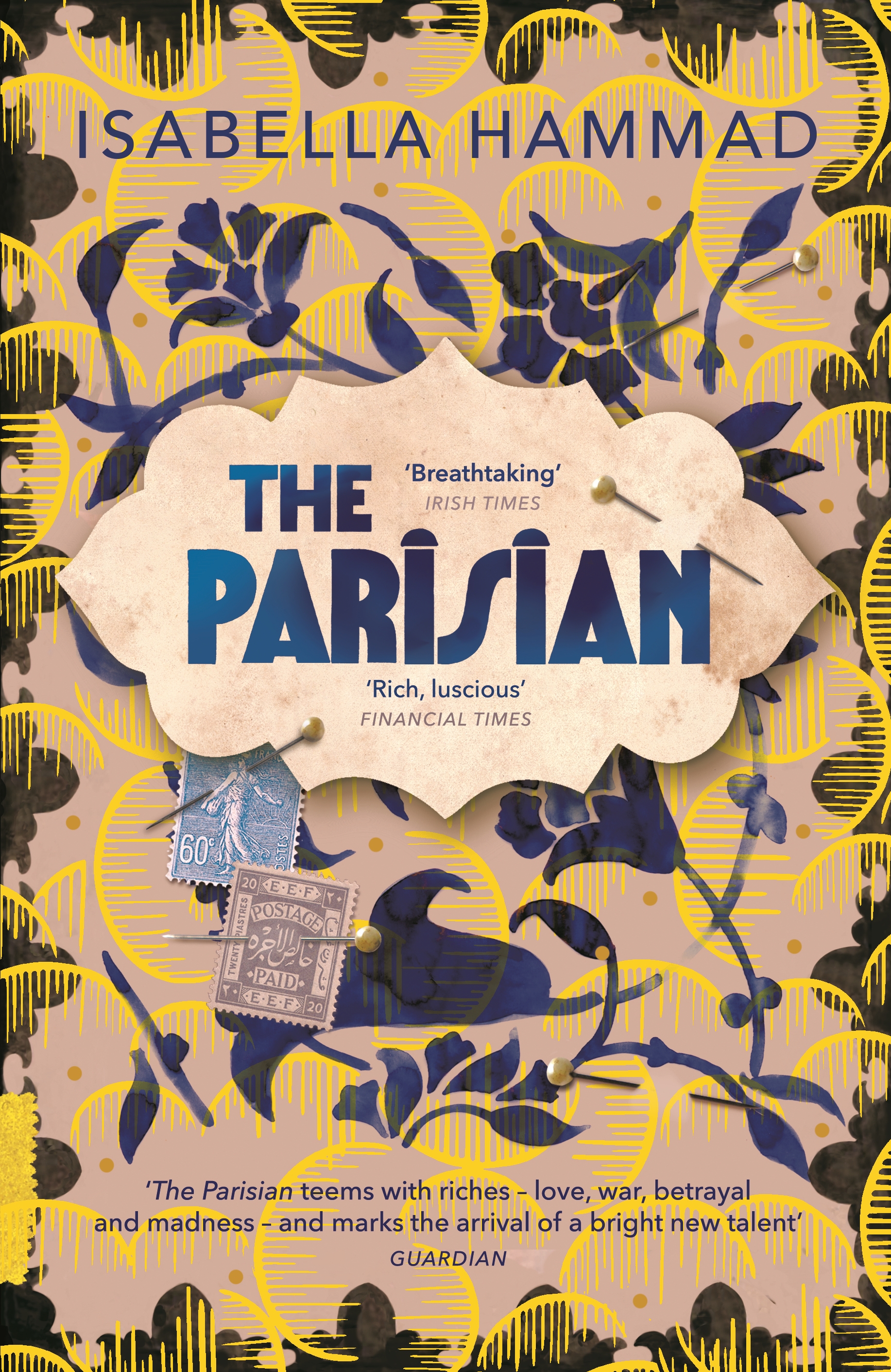 First, I just want to say that Isabella Hammad's writing is beautiful. It has the timeless elegance of a classic: poised, graceful, measured. It's precise and unsentimental, but in its directness is able to bring a strong and affecting emotional force to the novel's key moments. I found this to be especially the case in the novel's more contemplative first section, where nineteen-year-old Midhat, fresh out of school in Constantinople, tries to find his place as both a student and a young man in France. This was the section of the novel I enjoyed the most, and it's very clear to me why: the story's scope is much more limited, and so there is a much stronger emphasis on character psyche and dynamics. Many chapters in this section are so impressive in the ways that they give you such keen insight into Midhat's internal monologue, the minute and increasingly intricate webs of meaning that he creates in order to try to ascertain his place in this new environment he's found himself in. It's a section that really homes in on the intricacies of Midhat's psychology, and for that I loved it.
From the second section onwards, though, the novel just falls apart. The scope of the story gets increasingly larger, and the character work suffers–because the character work is simply not there. Some chapters–and long ones, mind you–follow characters that we literally never hear from again. And as the number of characters increases, the focus of the novel strays from Midhat, the character that the novel has, thus far, invested a significant amount of time in developing. Every time I got to a chapter that followed some seemingly random character who was not Midhat, a part of me just died. I wanted to get back to Midhat's story because Midhat was, by all accounts, the only developed character in this novel. Increasingly, it felt as though the novel had done all this excellent character-building work in the first section only to invalidate it in its second and third sections; making you invested in Midhat, only to then take the narrative focus away from him (and where we do get Midhat's story afterwards it's frankly just kind of boring and stale…).
The presence of these random peripheral characters, though, is symptomatic of a much larger issue with this novel, which is that it wants to be both a novel and a work of nonfiction. I don't mind reading a novel that takes as its basis a key historical event or events. What I do mind is that novel simply telling me that historical event without weaving it into its narrative. And that is by far my biggest frustration with The Parisian. Large swathes of its story are preoccupied with recounting various developments in the history of the Middle East and its relationship to–and rule by–the colonial powers of Britain and France. Where these developments are incorporated into the story, they are virtually impossible to follow (at least for me they were); the historical scope is just too broad, and despite my attempts to try to understand what was going on, I quickly lost the thread of the story. More often than not, though, we just get paragraphs and paragraphs recounting what we'd missed out on in terms of developments in Nablus, or Beirut, or Damascus. And the paragraphs are so utterly dry to read. If I wanted to read a work of nonfiction, I would've read a work of nonfiction. What I wanted, here, was a story, and I felt like so much of what I got was not that.
The Parisian wanted to have both the psychological precision of a character-focused novel and the sweeping scope of a historical novel–what it had, in the end, was neither, because it wasn't able to successfully execute either of those things. Reading its character-focused parts just highlighted how little I cared for its historical parts by contrast; and reading its historical parts just absolutely marred my enjoyment of its character-focused parts. It was like the worst of both worlds. In addition to all of this, the historical emphasis of the novel made the pace of the novel glacial, which ultimately meant that when you did get to those rare, significant character moments (i.e. the good parts; the parts the Hammad writes really well), you were just frustrated more than anything else because you had to wade through so many dry, bloated chapters to get to them.
My overwhelming feeling about The Parisian is frustration–frustration not because I can write it off as a completely bad novel, but precisely because I can't. Because this novel had so much potential, and it could've been so much better than it was, but it just wasn't. I feel like I invested so much time and effort into a narrative that didn't give me much payoff, or any payoff at all in some ways. The more I read this novel, the more I could feel my patience for it running out. And by the end what little I had enjoyed about it in the beginning was just completely snuffed out.
PS: for some spoilery discussion of this novel, check out the spoiler tag in my Goodreads review of it 👀
---
Blog | Goodreads | Twitter | Instagram