---
HI IT'S ME AGAIN. here to recommend you some books similar to my favourite movies. so hopefully if you like some (OR ALL) of these movies, you can find some books similar to them that you'd also probably like. 😉
---
#1

: Pride and Prejudice 🎥 + Carry On 📚
This is my favourite movie. Ever. I've watched it so many times I practically know the whole script by now ("IT IS MANY YEARS SINCE I HAD SUCH AN EXEMPLARY VEGETABLE"). So this one was a no-brainer as #1 to this list.
Pride and Prejudice is of course the ultimate hate-to-love story, so I'm gonna recommend a book with a hate-to-love story that I love: Carry On by Rainbow Rowell. I LOVE THIS BOOK SO MUCH. I feel like so many books that supposedly have a hate to love relationship don't actually go all the way with the "hate," which is why the trope is so good in the first place. Simon and Baz ,though, properly hate each other. And I love seeing that actual hatred develop into a romance.
---
#2

: Tangled 🎥 + Nimona 📚
My love for Tangled is endless. It has all the fun shenanigans of a Disney movie, but also a genuinely endearing storyline about family and love. Also Flynn Rider.
So I thought based on Tangled, I'd recommend you a similarly endearing and fun fantasy: Nimona by Noelle Stevenson. It's a graphic novel and it's absolutely delightful. It's funny, with all the shenanigans that Tangled has, but also a lot of serious, touching moments. Also, the art is wonderful.
---
#3

: 10 Things I Hate About You 🎥 + Foolish Hearts 📚
What can I say about this movie that hasn't already been said? 10 Things I Hate About You is basically the perfect 90s romcom. It's the perfect combination of a movie that both uses and subverts tropes.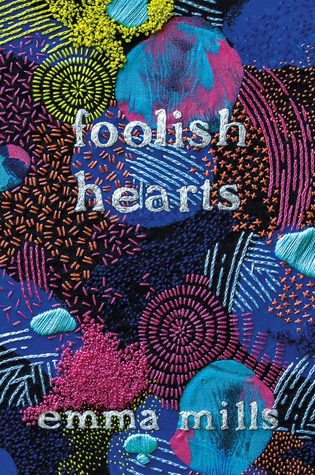 Based on 10 Things I Hate About You, I'm recommending Foolish Hearts by Emma Mills. This is my favourite Emma Mills book, and that's saying something because all her books are amazing as it is. I think Foolish Hearts and 10 Things I Hate About You have a lot in common: they have two romantic storylines, a main one and a peripheral one; they have a wonderful cast of characters that are all developed to some extent, and all of which add something different to the story; they're both related to Shakespeare plays, 10 Things because it's based on Taming of the Shrew, and Foolish Hearts because part of its story revolves around a high-school production of A Midsummer Night's Dream. I love them both a lot and I think they're both just wonderful stories.
---
#4

: Hang the DJ 🎥 + Bone Gap 📚
Okay so technically this isn't a movie, but I'm counting it as a movie because I love it so much. "Hang the DJ" is an episode from Black Mirror season 4 and it is just beautiful. It's a cute romance, but in the vein of all Black Mirror episodes, there's a twist to it (which if you've seen the episode, you know what I mean).
Based on "Hang the DJ," I'm recommending Bone Gap by Laura Ruby. I think they're both similar in that they're romances with a twist. On the surface, Bone Gap seems like a YA contemporary with a romance thrown in, but it has these unexpected and surprisingly insightful magical realism-y moments that I really loved.
---
#5

: Arrival 🎥 + Midnight at the Electric 📚
Arrival is such a polished movie. Visually, it's elegant and understated. It doesn't have to do a lot to be effective. Its story is already captivating, and Amy Adams does an excellent job as the movie's protagonist.
Based on Arrival, I'm recommending Midnight at the Electric by Jodi Lynn Anderson. I actually think Arrival and Midnight at the Electric are the perfect pairing. Like Arrival, Anderson's novel is simple and distilled; it doesn't have to do a lot to be effective. And also like Arrival, it includes sci-fi/space-y elements. I absolutely love this novel and I think considering how short it is (260 pages), it's a remarkably moving and poignant story.
---
I hope yall enjoyed this–I love books, and I love movies, so combining the two was so fun to do!! Let me know if you like any of these movies, or if there any book-movie pairings that you think would go well together. 🎥📚
---
Blog | Goodreads | Twitter | Instagram