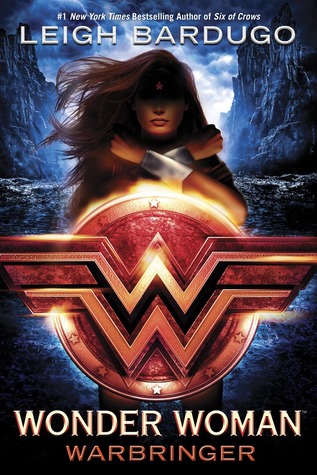 Here's the deal: I enjoyed this, but I wasn't necessarily wowed by it.Frankly, I think I would've enjoyed this story more had it focused on Alia rather than Diana. Diana wasn't a bad character per se, but she felt so…perfect. Sure, she had her struggles and insecurities, but they didn't emotionally impact me as much as Alia's. I found that some of the most standout moments in this book were from Alia's POV, moments when she was pushed to her limit, when she had to summon every dredge of willpower left in her. As for the side characters, I thought they were fun—but that's exactly it. They werefun, and so was their banter, but I ultimately didn't end up forming a particularly deep connection to them. (I did really love Theo though.)As always, though, Leigh Bardugo incorporates some wonderful diversity in this book: excepting Diana, the cast is made up entirely of POCs, one of whom is fat and also bisexual. The representation was overall fantastic, and that's definitely not something I took for granted.Plot-wise I don't have anything noteworthy to say. There were some scenes that stood out to me, and I generally appreciated that there was a good balance between plot- and character-development. My biggest qualm with the plot though was with this book's ending, or at least the series of events that led up to the book's ending.
(SPOILERS UNDER THE CUT)
---
Here are some of my favourite scenes/quotes:
"'You'll remember me,' he panted, his face sheened with sweat. 'I was your first kiss. I could have been your first everything. You'll always know that.'
She looked deep into his eyes. 'You were my first nothing, Jason. I am immortal, and you are a footnote. I will erase you from my history, and you will vanish, unremembered by this world.'"
DAMN, DIANA ACTUALLY Did That
"He jabbed his finger down on the screen. 'Shapow!'
Nothing happened.
'Oh, wait a second.' His thumbs flew over the screen again. He cleared his throat. 'What I meant to say was, shablammy!'"
this is why I love Theo
"I am done being careful. I am done being quiet. Let them see me angry. Let them hear me wail at the top of my lungs."
YES ALIA YES
"She marched up the hill, tears choking her throat. It wasn't the embarrassment. It wasn't the memory. It was everything that had come with it, every hateful thought she'd ever had about herself like a chorus in her head. The lasso was like looking into a mirror that stripped away each illusion you used to get yourself through the day, every bit of scaffolding you'd built to prop yourself up. And then there was just you. Boobs too small. Butt too big. Skin too ashy. She was to nerdy, too weird, too quiet around people."
what a heart-rending passage
---
An overall fun read, but unfortunately, I don't think it'll be very impressionable for me in the long run.
---
Blog | Goodreads | Twitter | Instagram