---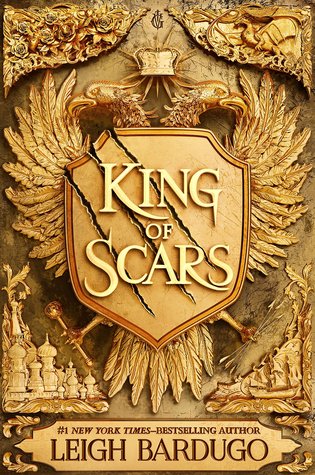 it took me a while to rid myself of the crushing weight of disappointed expectations that this book subjected me to, but here i am at last with a review, bullet point style
► the chapters i was most looking forward to—THE ICONIC NINA FREAKING ZENIK'S CHAPTERS—were the ones that disappointed me the most. they were honestly so boring . i didn't care about the plotline, didn't care about the new characters (which were severely underdeveloped, by the way), didn't care about the burgeoning romance, didn't care about anything, really. the stuff with matthias was beautiful but other than that it was all forgettable and mediocre, two words i honestly never thought id use to describe anything by leigh bardugo, but here we are.
► i—and i cannot stress this enough—could not give one (1) single iota of a shit about [character name redacted]'s chapters. oh my god. i swear a part of me died every time his name showed up in the chapter headers. if i could barely care about nina's chapters, and they were from the POV of the aforementioned ICONIC NINA ZENIK, then i sure as hell couldn't care about [character name reducated] of all people.*
(*for those who've read the book, you know who i mean. he's a new character.)
► other than that, nothing in this book really stood out to me. zoya's story was fine, nikolai's story was fine. the plot was fine…i guess? the ending was definitely NOT fine, but by the time i got to it i was so indifferent that i was like ok this dumbass ending might as well happen i dont really care at this point ¯\_(ツ)_/¯
ill still read the sequel of course because im still holding out hope that there'll be a whiff of the six of crows characters but other than that im not looking forward to anything..
..it's fine, im alright, not salty that this disappointed me or anything, everything is completely fine 🙂 🙂 🙂
---
Blog | Goodreads | Twitter | Instagram