---
hello everyone! it's March, which means it's officially Reading Ireland month!!! every year Cathy from Cathy746Books hosts Reading Ireland Month to celebrate all things Irish, and given how much I love Irish fiction/books in general, it was a total no-brainer for me to join in. there are weekly topics and lots of information in Cathy's post, so definitely check it out if you're interested!
this week I thought I'd talk about some of the Irish books on my TBR that I'm really excited to read and that I would love to get to at some point this year. I have 10 books in this list, 6 of which are 2022 releases (I've included their North American release dates), and 4 of which are backlist releases.
---
2022 RELEASES
Did Ye Hear Mammy Died? by Séamas O'Reilly (June 7)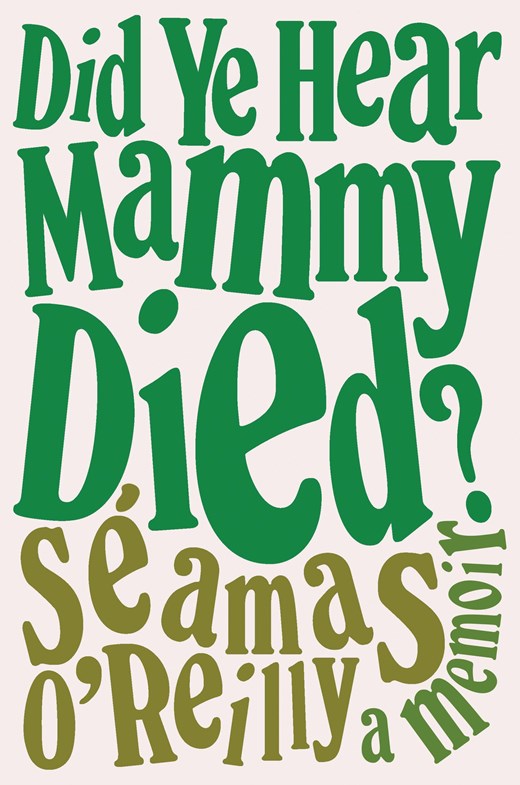 Derry Girls meets Say Nothing in this heartwarming and hilarious memoir about growing up as one of eleven siblings raised by a single dad in Northern Ireland at the end of the Troubles.
"A gorgeous piece of work." ―Chris O'Dowd
Séamas O'Reilly's mother died when he was five, leaving him, his ten (!) brothers and sisters, and their beloved father in their sprawling bungalow in rural Derry. It was the 1990s; the Troubles were a background rumble, but Séamas was more preoccupied with dinosaurs, Star Wars, and the actual location of heaven than the political climate.
­
An instant bestseller in Ireland, Did Ye Hear Mammy Died? is a book about a family of loud, argumentative, musical, sarcastic, grief-stricken siblings, shepherded into adulthood by a man whose foibles and reticence were matched only by his love for his children and his determination that they would flourish.
---
The Deadwood Encore by Kathleen Murray (April 28)
A brilliantly inventive and witty novel about legacy and birthright from Kathleen Murray, Ireland's brightest new literary voice. Frank Whelan is the seventh son of a seventh son, so by now should have inherited his father's legendary healing power, but still hasn't managed to graduate beyond small-time skin afflictions. He already feels adrift when his twin, Bernie, reveals a life-changing decision that calls into question everything Frank thought he knew about his place in the family. And then he discovers his father had been keeping secrets of his own. And so Frank turns to an unlikely source for guidance and finds himself on a quest for answers. from this world, and the next. A boundlessly inventive novel about the past's hold over the present, set in an Irish community alive with old magic and extraordinary possibility, The Deadwood Encore is an electrifying debut from one of Ireland's most acclaimed short-fiction authors.
---
Catchlights by Niamh Prior (June 9)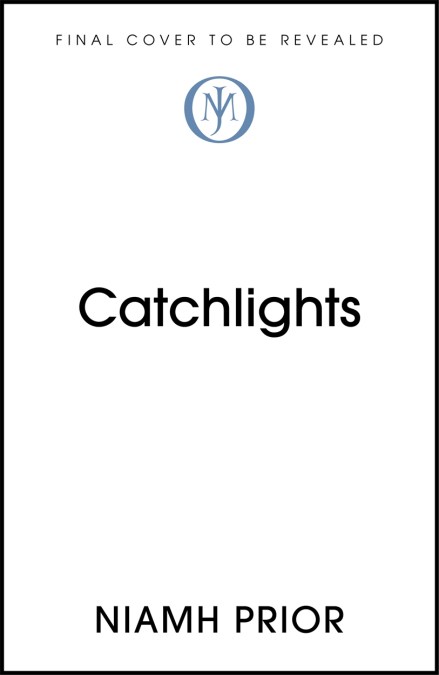 An Irish vagrant with a strange ability wanders Kew Gardens. She knows that the fine weather is going to break and the impending rain casts her mind back to a riverbank where a shady fisherman once asked for her help.
The same fisherman, years later, runs into a childhood friend and becomes intrigued by his wife. She in turn is charmed by his boldness and his confidence. One day she goes out for a walk and never returns.
In another time, in another place, a photographer notices two ghostly figures – of a man and a woman – on pictures developed from his vintage lens. The images become clearer with each roll of film, but his dogged investigation of the mystery could cost him dearly.
So spool out the lives in Catchlights: the past contains the present and future; shallow and deep acts of cruelty, love, selfishness and kindness reverberate for years.
---
We Dont Know Ourselves By Fintan O'Toole (March 15)
A quarter-century after Frank McCourt's extraordinary bestseller, Angela's Ashes, Fintan O'Toole, one of the Anglophone world's most consummate stylists, continues the narrative of modern Ireland into our own time. O'Toole was born in the year the revolution began. It was 1958, and the Irish government—in despair, because all the young people were leaving—opened the country to foreign investment. So began a decades-long, ongoing experiment with Irish national identity.
Weaving his own experiences into this account of Irish social, cultural, and economic change, O'Toole shows how Ireland, in just one lifetime, has gone from a Catholic "backwater" to an almost totally open society. A sympathetic-yet-exacting observer, O'Toole shrewdly weighs more than sixty years of globalization, delving into the violence of the Troubles and depicting, in biting detail, the astonishing collapse of the once-supreme Irish Catholic Church. The result is a stunning work of memoir and national history that reveals how the two modes are inextricable for all of us.
---
The Colony by Audrey Magee (May 17)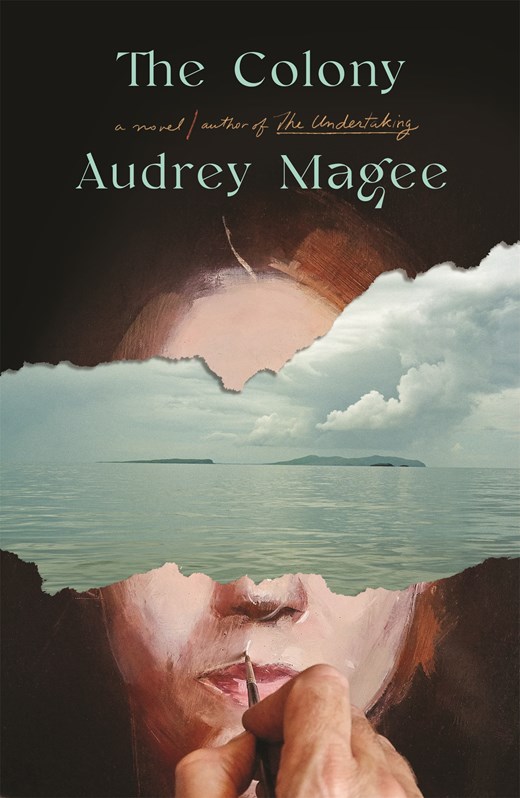 In 1979, as violence erupts all over Ireland, two outsiders travel to a small island off the west coast in search of their own answers, despite what it may cost the islanders.
It is the summer of 1979. An English painter travels to a small island off the west coast of Ireland. Mr. Lloyd takes the last leg by curragh, though boats with engines are available and he doesn't much like the sea. But he wants the authentic experience, to be changed by this place, to let its quiet and light fill him, give him room to create.

He doesn't know that a Frenchman follows close behind. Masson has visited the island for many years, studying their language. He is fiercely protective of their isolation; it is essential to exploring his theories of language preservation and identity.

But the people who live on this rock—three miles long and half a mile wide—have their own views on what is being recorded, what is being taken, and what ought to be given in return. Over the summer, each of them— from great-grandmother Bean Uí Fhloinn, to widowed Mairéad, to fifteen-year-old James, who is determined to avoid the life of a fisherman—will wrestle with their own values and desires. Meanwhile, all over Ireland, violence is erupting. And there is blame enough to go around.
---
Thin Places by Kerri Ní Dochartaigh (April 12)
Both a celebration of the natural world and a memoir of one family's experience during the Troubles, Thin Places is a gorgeous braid of "two strands, one wondrous and elemental, the other violent and unsettling, sustained by vividly descriptive prose" (The Guardian).
Kerri ní Dochartaigh was born in Derry, on the border of the North and South of Ireland, at the very height of the Troubles. She was brought up on a council estate on the wrong side of town—although for her family, and many others, there was no right side. One parent was Catholic, the other was Protestant. In the space of one year, they were forced out of two homes. When she was eleven, a homemade bomb was thrown through her bedroom window. Terror was in the very fabric of the city, and for families like ní Dochartaigh's, the ones who fell between the cracks of identity, it seemed there was no escape.
In Thin Places, a luminous blend of memoir, history, and nature writing, ní Dochartaigh explores how nature kept her sane and helped her heal, how violence and poverty are never more than a stone's throw from beauty and hope, and how we are, once again, allowing our borders to become hard and terror to creep back in. Ní Dochartaigh asks us to reclaim our landscape through language and study, and remember that the land we fight over is much more than lines on a map. It will always be ours, but—at the same time—it never really was.
---
BACKLIST
Walk the Blue Fields by Claire Keegan
Claire Keegan's brilliant debut collection, Antarctica, was a Los Angeles Times Book of the Year, and earned her resounding accolades on both sides of the Atlantic. Now she has delivered her next, much-anticipated book, Walk the Blue Fields, an unforgettable array of quietly wrenching stories about despair and desire in the timeless world of modern-day Ireland. In the never-before-published story "The Long and Painful Death," a writer awarded a stay to work in Heinrich Böll's old cottage has her peace interrupted by an unwelcome intruder, whose ulterior motives only emerge as the night progresses. In the title story, a priest waits at the altar to perform a marriage and, during the ceremony and the festivities that follow, battles his memories of a love affair with the bride that led him to question all to which he has dedicated his life; later that night, he finds an unlikely answer in the magical healing powers of a seer.

A masterful portrait of a country wrestling with its past and of individuals eking out their futures, Walk the Blue Fields is a breathtaking collection from one of Ireland's greatest talents, and a resounding articulation of all the yearnings of the human heart.
---
The Lonely Passion of Judith Hearne by Brian Moore
The Lonely Passion of Judith Hearne is an unflinching and deeply sympathetic portrait of a woman destroyed by self and circumstance. First published in 1955, it marked Brian Moore as a major figure in English literature (he would go on to be short-listed three times for the Booker Prize) and established him as an astute chronicler of the human soul.
Judith Hearne is an unmarried woman of a certain age who has come down in society. She has few skills and is full of the prejudices and pieties of her genteel Belfast upbringing. But Judith has a secret life. And she is just one heartbreak away from revealing it to the world.
---
One By One in the Darkness by Deirdre Madden
One by One in the Darkness follows a week in the lives of three sisters shortly before the start of the IRA ceasefire in 1994, undercut with the story of their childhood in Northern Ireland of the 1960s and 1970s. The history of both a family and a society, One by One in the Darkness confirms Deirdre Madden's reputation as one of Irish fiction's most outstanding talents.
---
This Hostel Life by Melatu Uche Okorie
THIS HOSTEL LIFE tells the stories of migrant women in a hidden Ireland.
Queuing for basic supplies in an Irish direct provision hostel, a group of women squabble and mistrust each other, learning what they can of the world from conversations about reality television and Shakespeare. In another story, a student shares her work with a class only to be critiqued about her own lived experience, and a mother of young twins, living in Nigeria, is at risk of losing her newborns to ancient superstitious beliefs.
An essay by Liam Thornton (UCD School of Law) is also included, explaining the Irish legal position in relation to asylum seekers and direct provision.
---
Blog | Goodreads | Twitter | Instagram