---
hi everyone!! one of the things I want to do this year is read more translated fiction, so I decided to compile this list of some of the 2021 translated fiction releases that I've encountered recently. In this post there are books translated from the Japanese, Spanish, French, Korean, Farsi, Arabic, and Portuguese. hopefully you find something that catches your eye!!
it's hard to tell whether these books will be good or not since reviews for them aren't in yet, but based on their synopses alone, they all sound super interesting. 👀
---
My Brilliant Life by Ae-ran Kim (translated by Chi-Young Kim) – January 26
A universal tale of family bonds and out-of-the-ordinary friendships, for readers of Fredrik Backman, Margarita Montimore, and Laurie Frankel.
My Brilliant Life interweaves the past and present of a tight-knit family, finding joy and happiness in even the most difficult times.

Areum lives life to its fullest, vicariously through the stories of his parents, conversations with Little Grandpa Jang—his sixty-year-old neighbor and best friend—and through the books he reads to visit the places he would otherwise never see.

For several months, Areum has been working on a manuscript, piecing together his parents' often embellished stories about his family and childhood. He hopes to present it on his birthday, as a final gift to his mom and dad; their own falling-in-love story.

Through it all, Areum and his family will have you laughing and crying, for all the right reasons.
---
The Ardent Swarm by Yamen Manai (translated by Lara Vergnaud) – February 1
From an award-winning Tunisian author comes a stirring allegory about a country in the aftermath of revolution and the power of a single quest.
Sidi lives a hermetic life as a bee whisperer, tending to his beloved "girls" on the outskirts of the desolate North African village of Nawa. He wakes one morning to find that something has attacked one of his beehives, brutally killing every inhabitant. Heartbroken, he soon learns that a mysterious swarm of vicious hornets committed the mass murder—but where did they come from, and how can he stop them? If he is going to unravel this mystery and save his bees from annihilation, Sidi must venture out into the village and then brave the big city and beyond in search of answers.
Along the way, he discovers a country and a people turned upside down by their new post–Arab Spring reality as Islamic fundamentalists seek to influence votes any way they can on the eve of the country's first democratic elections. To succeed in his quest, and find a glimmer of hope to protect all that he holds dear, Sidi will have to look further than he ever imagined.
In this brilliantly accessible modern-day parable, Yamen Manai uses a masterful blend of humor and drama to reveal what happens in a country shaken by revolutionary change after the world stops watching.
---
Rabbit Island by Elvira Navarro (translated by Christina MacSweeney) – February 9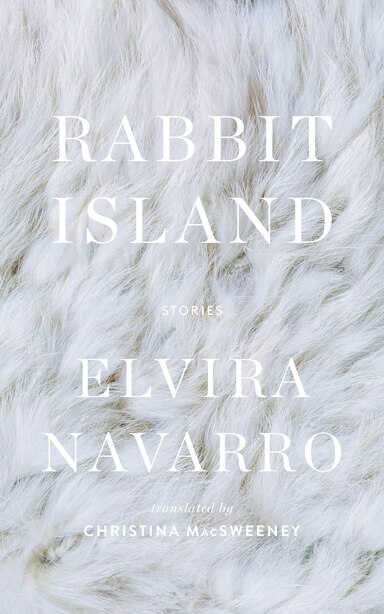 A striking, innovative collection of stories that combines the gritty surrealism of Roberto Bolaño and David Lynch with the explosive meditations of Clarice Lispector, Rabbit Island locates madness and liberation in smoke-filled hotel rooms, mutating cities, and recurring dreams.
Combining the gritty surrealism of David Lynch with the explosive interior meditations of Clarice Lispector, the stories in Elvira Navarro's Rabbit Island traverse the fickle, often terrifying terrain between madness and freedom. In the title story, a so-called "non-inventor" conducts an experiment on an island inhabited exclusively by birds and is horrified by what the results portend. "Myotragus" bears witness to a man of privilege's understanding of the world being violently disrupted by the sight of a creature long thought extinct. Elsewhere, an unsightly "paw" grows from a writer's earlobe; an obese grandmother floats silently in the corner of a room.
These eleven stories from one of Granta's "Best Young Spanish-Language Novelists" are psychogeographies of dingy hotel rooms, shape-shifting cities, and graveyards. They act as microscopes fixed upon the regions of our interior lives we often neglect, where the death of God and the failures of institutions have given way to alternative modes of making sense of the world. They are cracked bedroom mirrors. Do you like what you see?
---
Arriving in a Thick Fog by Jung Young Moon (translated by Mah Eunji, Jeffrey Karvonen) – February 23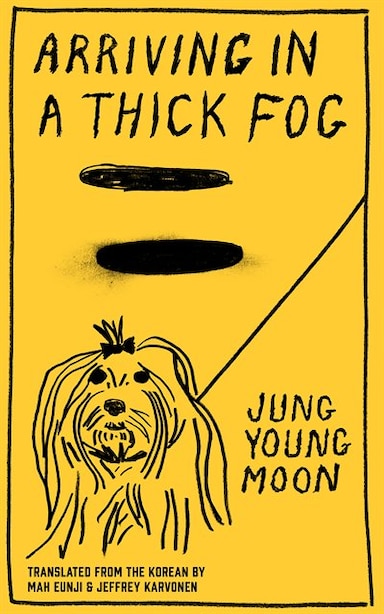 The four novellas in Arriving in a Thick Fog typify renowned Korean cult writer Jung Young Moon's emphasis not on events, but on the meticulous and convoluted paths the narrator's minds take as they navigate through life. Through a deep, filterless gaze into the narrators' heads, Jung shares thorough musings that manage to be both spontaneous and complex. Arriving in a Thick Fog takes the reader on a discombobulating yet captivating stroll. Like "a person looking for a path that stretches forever in the wrong direction," the reader traces the steps of one who is walking endlessly toward a false destination, through a maze of layered stories. 
I'm especially excited for this one; I might request an ARC of it from Edelweiss. 👀 also I LOVE this cover it's so cute.
---
Voices of the Lost by Hoda Barakat (translated by Marilyn Booth) – March 2
Winner of the International Prize for Arabic Fiction, this novel weaves together a series of devastating confessions about life in contemporary Arab society
This profound and disturbing novel by acclaimed Lebanese author Hoda Barakat tells the story of characters living on the periphery, battling with poverty, and fighting their own demons.
Set in an unnamed, war-torn country, the novel consists of six letters—all intercepted by unintended recipients, all of whom are compelled to write their own letters of confession. An undocumented immigrant writes his former lover. A woman in a hotel writes a man from her past. An escaped torturer recounts his crimes to his mother. A former prostitute writes to her brother. A young queer man recounts to his estranged father his partner's battle with AIDS. Finally, the mailman leaves his own note. Incisive, troubling and deeply human, this is an urgent story of lives intimately woven together in a society that is tearing itself apart.
---
Antonio by Beatriz Bracher (translated by Adam Morris) – March 2
A brilliant, magisterial novel of family secrets simmering beneath the surface
Benjamin, on the verge of becoming a father, discovers a tragic family secret involving patrimony and determines to get to the root of. Those most immediately involved are all dead, but their three closest confidantes are still alive—Isabel, his grandmother; Haroldo, his grandfather's friend; and Raul, his father's friend—and each will tell him a different version of the facts.
By collecting these shards of memories, which offer personal glimpses into issues of class and politics in Brazil, Benjamin will piece together the painful puzzle of his family history. Like a Faulkner novel, Beatriz Bracher's brilliant Antonio shows the expansiveness of past events and the complexity of untangling long-buried secrets.
---
An I-Novel by Minae Mizumura (translated by Juliet Winters Carpenter) – March 2
Minae Mizumura's An I-Novel is a semi-autobiographical work that takes place over the course of a single day in the 1980s. This formally daring novel radically broke with Japanese literary tradition and offers a luminous meditation on how a person becomes a writer.
Minae Mizumura's An I-Novel is a semi-autobiographical work that takes place over the course of a single day in the 1980s. Minae is a Japanese expatriate graduate student who has lived in the United States for two decades but turned her back on the English language and American culture. After a phone call from her older sister reminds her that it is the twentieth anniversary of their family's arrival in New York, she spends the day reflecting in solitude and over the phone with her sister about their life in the United States, trying to break the news that she has decided to go back to Japan and become a writer in her mother tongue.
Published in 1995, this formally daring novel radically broke with Japanese literary tradition. It liberally incorporated English words and phrases, and the entire text was printed horizontally, to be read from left to right, rather than vertically and from right to left. In a luminous meditation on how a person becomes a writer, Mizumura transforms the "I-novel," a Japanese confessional genre that toys with fictionalization. An I-Novel tells the story of two sisters while taking up urgent questions of identity, race, and language. Above all, it considers what it means to write in the era of the hegemony of English—and what it means to be a writer of Japanese in particular. Juliet Winters Carpenter masterfully renders a novel that once appeared untranslatable into English.
---
Mona by Pola Oloixarac (translated by Adam Morris) – March 16
Success as a "writer of color" proves to be a fresh hell for a young Latin American woman at a literary conference in Sweden
Mona, a Peruvian writer based in California, presents a tough and sardonic exterior. She likes drugs and cigarettes, and when she learns that she is something of an anthropological curiosity—a woman writer of color treasured at her university for the flourish of rarefied diversity she brings—she pokes fun at American academic culture and its fixation on identity.

When she is nominated for "the most important literary award in Europe," Mona sees a chance to escape her downward spiral of sunlit substance abuse and erotic distraction, so she trades the temptations of California for a small, gray village in Sweden, close to the Arctic Circle. Now she is stuck in the company of all her jet-lagged—and mostly male—competitors, arriving from Japan, France, Armenia, Iran, and Colombia. Isolated as they are, the writers do what writers do: exchange compliments, nurse envy and private resentments, stab
rivals in the back, and hop in bed together. All the while, Mona keeps stumbling across the mysterious traces of a violence she cannot explain.

As her adventures in Scandinavia unfold, Mona finds that she has not so much escaped her demons as locked herself up with them in the middle of nowhere. In Mona, Pola Oloixarac paints a hypnotic, scabrous, and ultimately jaw-dropping portrait of a woman facing down a hipster elite to which she does and does not belong. A survivor of both patronization and bizarre sexual encounters, Mona is a new kind of feminist. But her past won't stay past, and strange forces are working to deliver her the test of a lifetime.
---
The Art of Losing by Alice Zeniter (translated by Frank Wynne) – March 23
A gripping, multigenerational tale of a French Algerian woman reckoning with her family's secret past and the inescapable legacies of colonialism
Naïma's family comes from Algeria, but she knows it only from what she experiences in her grandparents' tiny apartment in Normandy: the food her grandmother cooks, the precious things they carried when they fled. Naïma's father claims to remember nothing, has made himself French. But now, one of them is going back; Naïma will see for herself what was left behind—including the family secrets.

How do we protect our families and choose the right side of war, revolution? What price will our descendants pay for the choices we make? Will they judge us fairly? During the War for Algerian Independence, Naïma's grandfather went from being the wealthy owner of a olive grove to an immigrant scratching out a living in France. Her search reveals how the battle against colonial rule reshaped communities, created deep rifts within families, and let the whims of whoever might be in power instantly overturn the lives of ordinary people.

Alice Zeniter's The Art of Losing is a powerful, moving family novel that spans three generations, across seventy years and two shores of the Mediterranean Sea. It is a resonant, accessible history of Algeria and the diaspora through the people who lived it. It is also the story of how we carry on in the face of loss: loss of a country, identity, language, connection. And it is, ultimately, an immersive, unforgettable excavation of the personal legacies of colonialism, immigration, and war.
always love me a family drama.
---
I'll Be Strong For You by Nasim Marashi (translated by Poupeh Missaghi) – April 6
This award-winning debut novel by Iranian journalist Nasim Marashi follows the lives of three young women in Tehran over the course of two seasons as they pursue their wildly different dreams even as they discover that it may mean breaking with the past and endangering their longstanding friendship.

Three recent college graduates in Tehran struggle to find their footing in this award-winning debut by Iranian journalist Nasim Marashi. Roja, the most daring of the three, works in an architecture firm and is determined to leave Tehran for graduate school in Toulouse. Shabaneh, who is devoted to her disabled brother and works with Roja, is uncertain about marrying a colleague as it would mean leaving her family behind. Leyla, who was unable to follow her husband abroad because of her commitment to her career as a journalist, is wracked with regret. Over the course of two seasons, summer and fall, in bustling streets and cramped family apartments, the three women weather setbacks and compromises, finding hope in the most unlikely places. Even as their ambitions cause them to question the very fabric of their personalities and threaten to tear their friendship apart, time and again Roja, Shabaneh and Leyla return to the comfort of their longtime affection, deep knowledge and unquestioning support of each other. Vividly capturing three very distinct voices, Marashi's deeply wrought narrative lovingly brings these young women and their friendship to life in all their complexity.
---
Touring the Land of the Dead (and Ninety-Nine Kisses) by Maki Kashimada (translated by Haydn Trowell) – April 6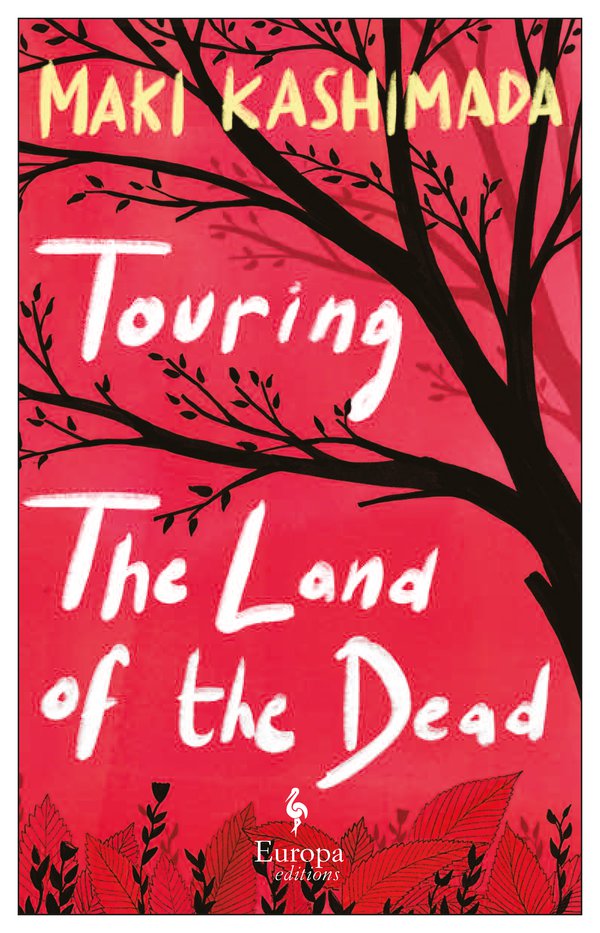 From one of Japan's rising literary stars, two mesmerizing novellas told with stylistic inventiveness and breathtaking sensitivity about memory, loss, and love.
Touring the Land of the Dead tells the story of Taichi, who was forced to stop working almost a decade ago and since then he and his wife Natsuko have been getting by on her part-time wages. But Natsuko is a woman accustomed to hardship. When her own family's fortune dried up for years during her childhood, she, her brother, and her mother lived a surreal hand-to-mouth existence shaped by her mother's refusal to accept their new station in life.
One day, Natsuko sees an ad for a spa and recognizes the place as the former luxury hotel that Natsuko's grandfather had taken her mother to when she was little. She decides to take her damaged husband to the spa, despite the cost, but their time there triggers hard but ultimately redemptive memories relating to the complicated history of her family and a reconciliation with her husband.
Modeled on The Makioka Sisters, Junichiro Tanizaki's classic story, Ninety-Nine Kisses portrays in touching and lyrical fashion the lives of the four unmarried sisters in a historical, close-knit neighborhood of contemporary Tokyo. An atmospheric and captivating tail of siblings and women's lives.
---
At the End of the Matinee by Keiichiro Hirano (translated by Juliet Winters Carpenter) – April 15
Bestselling author Keiichiro Hirano offers a timeless ode to love's fragility and its resilience in this delicate, award-winning novel.
Classical guitarist Satoshi Makino has toured the world and is at the height of his career when he first lays eyes on journalist Yoko Komine. Their bond forms instantly.
Upon their first meeting, after Makino's concert in Tokyo, they begin a conversation that will go on for years, with long spells of silence broken by powerful moments of connection. She's drawn by Makino's tender music and his sensitivity, and he is intrigued by Yoko's refinement and intellect. But neither knows enough about love to see it blooming nor has the confidence to make the first move. Will their connection endure, weaving them back together like instruments in a symphony, or will fate lead them apart?
Blending the harmonies of Kazuo Ishiguro's Nocturnes and the sensuality of Ian McEwan's Enduring Love, At the End of the Matinee is an enchanting and thought-provoking love story.
this sounds amazing, plus that cover is BEAUTIFUL.
---
The Republic of False Truths by Alaa Al Aswany (translated by S. R. Fellowes) – April 27
From one of the foremost writers in the Arab world comes a new novel banned across much of the region—a devastating work of fiction about the Egyptian revolution, taking us inside the battle raging between those in power and those prepared to lay down their lives in the defense of freedom.

Cairo, 2011. After decades under a repressive regime, tensions are rising in the city streets. No one is out of reach of the revolution. There is General Alwany, a high-ranking member of the government's security agency, a pious man who loves his family yet won't hesitate to torture enemies of the state; Asma, a young teacher who chafes against the brazen corruption at her school; Ashraf, an out-of-work actor who is having an affair with his maid and who gets pulled into Tahrir Square through a chance encounter; Nourhan, a television personality who loyally defends those in power; and many more. As these lives collide, a new generation finds a voice, love blossoms across class divides, and the revolution gains strength. Even the general finds himself at a crossroads as his own daughter joins the protests. Yet the old regime will not give up without a fight. With an unforgettably vivid cast of characters and a heart-pounding narrative, Alaa Al Aswany gives us a deeply human portrait of the Egyptian Revolution, and an impassioned retelling of his country's turbulent recent history.
---
Nervous System by Lina Meruane (translated by Megan McDowell) – May 18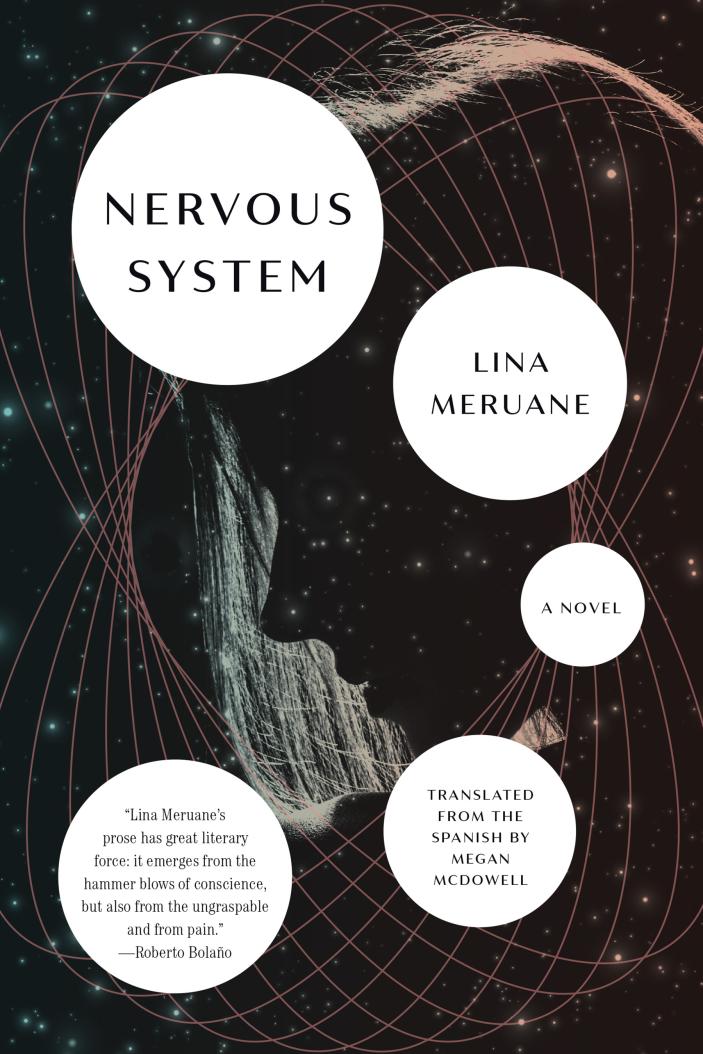 An electrifying novel about illness, displacement, and what holds us together, by the author of Seeing Red
Ella is an astrophysicist struggling with her doctoral thesis in the "country of the present" but she is from the "country of the past," a place burdened in her memory by both personal and political tragedies. Her partner, El, is a forensic scientist who analyzes the bones of victims of state violence and is recovering from an explosion at a work site that almost killed him. Consumed by writer's block, Ella finds herself wishing that she would become ill, which would provide time for writing and perhaps an excuse for her lack of progress. Then she begins to experience mysterious symptoms that doctors find undiagnosable.

As Ella's anxiety grows, the past begins to exert a strong gravitational pull, and other members of her family come into focus: the widowed Father, the Stepmother, the Twins, and the Firstborn. Each of them has their own experience of illness and violence, and eventually the systems that both hold them together and atomize them are exposed.

Lina Meruane's Nervous System is an extraordinary clinical biography of a family, full of affection and resentment, dark humor and buried secrets, in which illness describes the traumas that can be visited not just upon the body, but on families and on the history of the countries—present and past—that we live in.
---
Heaven by Mieko Kawakami (translated by Sam Bett) – May 25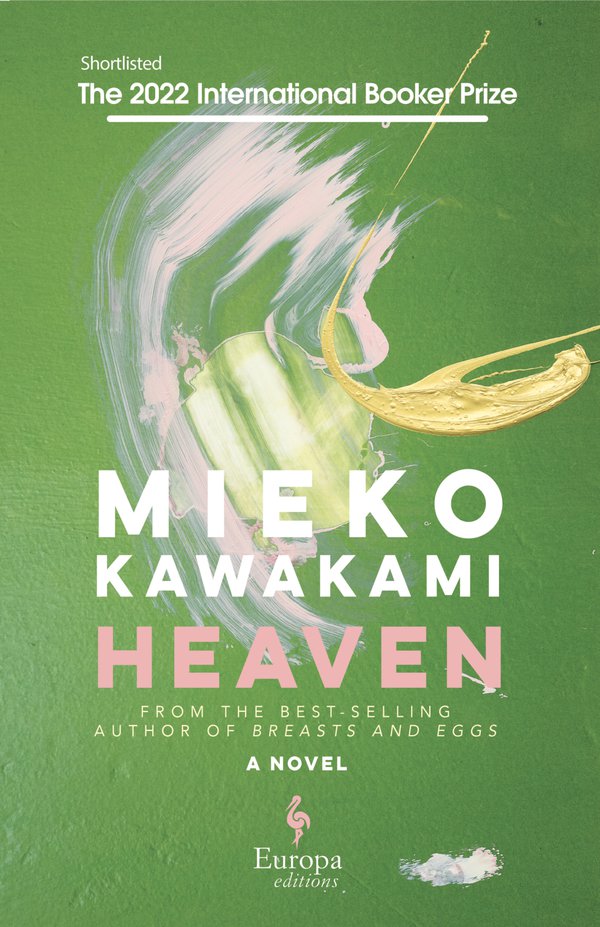 From the bestselling author of Breasts and Eggs and international literary sensation Mieko Kawakami, a sharp and illuminating novel about the impact of violence and the power of solidarity in our contemporary societies.
Hailed as a bold foray into new literary territory, Kawakami's novel is told in the voice of a 14-year-old student subjected to relentless torment for having a lazy eye. Instead of resisting, the boy chooses to suffer in complete resignation. The only person who understands what he is going through is a female classmate who suffers similar treatment at the hands of her tormenters.
These raw and realistic portrayals of bullying are counterbalanced by textured exposition of the philosophical and religious debates concerning violence to which the weak are subjected.
Kawakami's simple yet profound new work stands as a dazzling testament to her literary talent. There can be little doubt that it has cemented her reputation as one of the most important young authors working to expand the boundaries of contemporary Japanese literature.
I wasn't super interested in reading Kawakami's previous novel, Breasts and Eggs, but this one sounds GREAT.
---
Shoko's Smile by Choi Eunyoung (translated by Sung Ryu) – June 1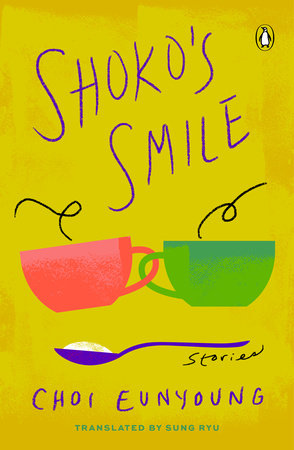 A bestselling and award-winning debut collection from one of South Korea's most prominent young writers.
In crisp, unembellished prose, Eun-young Choi paints intimate portraits of the lives of young women in South Korea, balancing the personal with the political. In the title story, a fraught friendship between an exchange student and her host sister follows them from adolescence to adulthood. In "A Song from Afar," a young woman grapples with the death of her lover, traveling to Russia to search for information about the deceased. In "Secret," the parents of a teacher killed in the Sewol ferry sinking hide the news of her death from her grandmother.
In the tradition of Sally Rooney, Banana Yoshimoto, and Marilynne Robinson—writers from different cultures who all take an unvarnished look at human relationships and the female experience—Choi Eunyoung is a writer to watch.
I feel like this is exactly my kind of collection. As soon as ARCs are available, I'm definitely gonna be requesting it.
---
Slipping by Mohamed Kheir (translated by Robin Moger) – June 8
The English-language debut novel from a prolific, award-winning Egyptian writer, Slipping offers a distinct brand of magical realism, one borne out of local legends, spectacles and mysteries both natural and manmade, to create a beautiful, musical reading experience that will appeal to readers of Haruki Murakami, Gabriel Garcia Marquez and Antonio Tabucchi.
Under mysterious circumstances, Seif, a struggling journalist, is introduced to a source for a new story: a former exile with an encyclopedic knowledge of the country's obscure, magical spaces. Together—as tourist and guide—they step into a world hidden in plain sight. In Alexandria, they wait as trains bear down on them at the intersection of several busy lines; they follow a set of stairs down to the edge of the Nile and cross the water on foot; and down south, they sit before a bare cave wall, a cinema of private visions. What begins as a fantastical excursion through a fractured nation quickly winds its way inward, as Seif begins to piece together the mysteries of his own past, including what happened to Alya, his girlfriend with the gift of "singing sounds." Seif alone confronts the interconnectedness of his own traumas with Egypt's following the Arab Spring and its hallucinatory days of revolutionary potential.
Musical and parabolic, Slipping seeks nothing less than to accept the world in all its mystery. An innovative novel that searches for meaning within the haze of trauma, it generously portrays the overlooked miracles of everyday life, and attempts to reconcile past failures—both personal and societal—with a daunting future. Delicately translated from Arabic by Robin Moger, this is a profound introduction to the imagination of Mohamed Kheir, one of the most exciting writers working in Egypt today.
---
So We Look to the Sky by Misumi Kubo (translated by Polly Barton) – August 3
This shocking, boisterous novel was a runaway bestseller and award winner in the Japan: "Pressingly real . . . In these pages, you will find the lives of all of us" (Japan Times).
Sexually explicit and searingly honest, So We Look to the Sky is a novel told in five linked stories that begin with an affair between a student and a woman ten years his senior, who picks him up for cosplay sex at a comics convention. Their scandalous liaison, which the woman's husband makes public by posting secretly taped video online, frames all of the stories, but each explores a different aspect of the life passages and hardships ordinary people face. A teenager experimenting with sex and then, perhaps, experiencing love and loss; a young, anime-obsessed wife bullied by her mother-in-law to produce the child she and her husband cannot conceive; a high-school girl, spurned by the student, realizing that being cute and fertile is all others expect of her; the student's best friend, who lives in the projects and is left alone to support and care for his voracious senile grandmother; and the student's mother, a divorced single parent and midwife, who guides women bringing new life into this world and must rescue her son, crushed by the twin blows of public humiliation and loss, from giving up on his own.

Narrating each story in the distinctive voice of its protagonist, Misumi Kubo weaves themes including the female body, the roles women are assigned by society, and the bullying and social pressures that leave young people feeling burdened and helpless into a profoundly original novel that lingers in the mind for its affirmation of the raw, unquellable force of life.
This sounds super bizarre, to say the least lol, but I'm always drawn to any work translated by Polly Barton so I'm curious to try it out.
---
Lemon by Kwon Yeo-sun (translated by Janet Hong) – October 12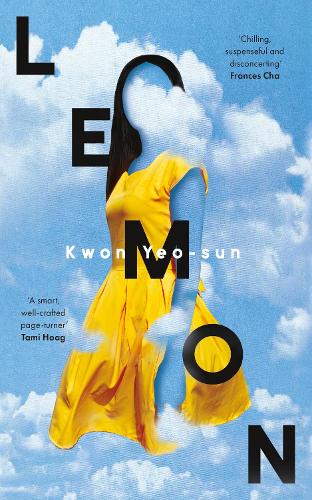 Focusing on the unsolved murder of teenage girl, this literary crime novel offers insights into gender, class and privilege in Seoul, and marks the English-language debut for award-winning Korean author, Kwon Yeo-sun.
THE SISTER:
In the summer of 2002, my big sister Hae-on was murdered. She was beautiful, intelligent, and only nineteen years old. Two boys were questioned, but the case was never solved. Her killer still walks free.
THE CLASSMATE:
In the summer of 2002, my classmate Hae-on was murdered. She was haughty, spoilt, a typical rich kid. But she didn't deserve to die. Even now, years later, I can't stop thinking about her. Who would do such a thing?
THE FRIEND:
In the summer of 2002, my friend Hae-on was murdered. The culprit was never found, but I think I know who did it…
At once a gripping crime story and a fascinating dissection of class, gender and privilege in contemporary Korea, Lemon is the must-read novel of 2021.
dissection of class, gender, and privilege!?!?!?! COUNT ME IN.
---
Love in the Big City by Sang Young Park (translated by Anton Hur) – November 9
A funny, transporting, surprising, and poignant novel that was one of the highest selling debuts of recent years in Korea, Love in the Big City tells the story of a young gay man searching for happiness in the lonely city of Seoul

Love in the Big City is the English-language debut of Sang Young Park, one of Korea's most exciting young writers. A runaway bestseller, the novel hit the top five lists of all the major bookstores and went into nine printings. Both award-winning for its unique literary voice and perspective, and particularly resonant with young readers, it has been a phenomenon in Korea and is poised to capture a worldwide readership.

Told in four parts that recall the structure of Han Kang's The Vegetarian, Love in the Big City is an energetic, joyful, and moving novel that depicts both the glittering nighttime world of Seoul and the bleary-eyed morning-after. Young is a cynical yet fun-loving Korean student who pinballs from home to class to the beds of recent Tinder matches. He and Jaehee, his female best friend and roommate, frequent nearby bars where they push away their anxieties about their love lives, families, and money with rounds of soju and ice-cold Marlboro Reds that they keep in their freezer. Yet over time, even Jaehee leaves Young to settle down, leaving him alone to care for his ailing mother and to find companionship in his relationships with a series of men, including one whose handsomeness is matched by his coldness, and another who might end up being the great love of his life.

A brilliantly written novel filled with powerful sensory descriptions and both humor and emotion, Love in the Big City is an exploration of millennial loneliness as well as the joys of queer life, that should appeal to readers of Sayaka Murata, Tao Lin, and Cho Nam-Joo.
---
Blog | Goodreads | Twitter | Instagram