---
hi everyone!! I'm here today to do the Could Do Better book tag, which was created by the wonderful CJ from CJ Reads. I recently discovered her booktube channel and I've been loving her videos, so when she made this hilarious tag all about not-so-great book covers, I knew I wanted to do it. (Definitely go check out her channel; she's super funny and I love her adorable corgi.)
---
1.
Say It Don't Spray It

: Cover with the most offensive use of type
I can't believe the US cover of this book is so ugly when the UK cover is SO BEAUTIFUL. I already hate this cover, and the fact that the UK cover is so nice makes me hate it even more lol. I just don't get this typography?? It looks so tacky and does not draw me in at all. Also why are there 2 different fonts at the bottom of the cover ??? Some weird typewriter-y font and then another sans serif font ?? as if the main typography wasn't ugly enough…
This is truly one of the ugliest covers I have ever seen. I have no idea who okayed this or how or why but like, WHAT IS THIS ??? it's so ugly in literally every way, but the font especially ??? it looks like it was designed by a high schooler who just learned how to use photoshop for the first time.
---
2.
She's serving Reese's Bookclub

: Cover with the most commercial book club energy
I don't hate this cover, but it's just so bland. To be fair this is a commercial-leaning novel that's marketed to be popular for book clubs, but that doesn't mean it has to have a boring cover! Like this book is so intense and gripping, and the generic cover does not do it any justice. (I do like the pop of colour in the title though.)
This is a contemporary fiction/romance-lite novel. The cover, however, does not communicate that to me at all. Why does it look so JUVENILE??? The cover makes it looks like a kids' book??? which it's not??? And I HATE THAT STUPID RED LOBSTER AT THE BOTTOM SO MUCH.
---
3.
Yes girl, give us nothing!

: Cover with seemingly no energy put into it
I've stared at this cover for so long trying to "get" it and I just don't. No visual appeal, no visual interest, just black font on an orange background–and I can't even tell what's supposed to be in the background. Is it a flower?? Some kind of fruit?? I'm just so bored by this cover and wish they had done something a bit more visually distinctive with it.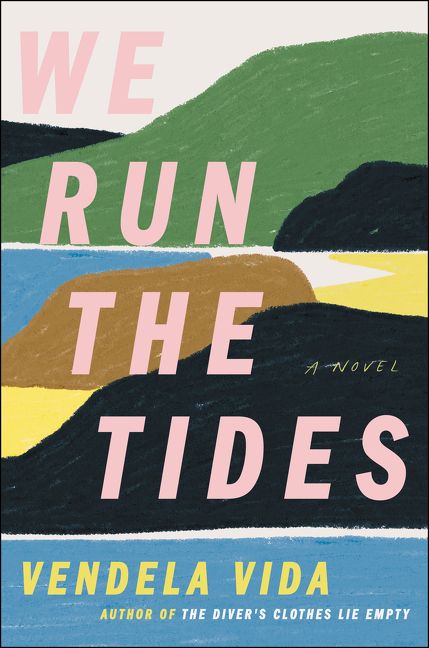 Again, super boring. A bunch of coloured-in hills of various colours. . . how exciting. I haven't read this novel yet so I don't know how much the cover represents or doesn't represent it, but either way it's not very visually compelling. (The colours are okay, though.)
---
4.
A face only a mother could love

: Cover that is so hideous, but the book is so good, you can't help but keep it around
I DESPISE this cover. IT IS SO HIDEOUS omg. Like I can't stress how unbearably UGLY it is. I hate the font used for the author name and the subtitle. I hate the blue tone. I hate the model. It all looks so painfully tacky and makes the book look like a pulpy historical fiction novel, which it's definitely not. The UK cover of this book is LEAPS AND BOUNDS better than this monstrosity.
---
5.
Take one thing off before leaving the house

: Cover that could use one less element
This cover could use a lot more than one less element, tbh. Waaaaaaaay too much going on here. Too many fonts, too many backgrounds, too many colours–and nothing matches. Also the typography is…not nice, especially for the "Big." Again, I much prefer the UK cover, which uses colour and typography so much more effectively.
---
Rose Tremain is a well-known and prolific author and y'all couldn't give her a cover better than this ??? I don't despise this cover, but I also don't like it. Like every time I look at it it just makes me cringe. What I do despise are these STUPID FLOWERS. They're SO UGLY, and they're so obviously photoshopped in. thanks i hate it. 🙂
---
6.
Hypebeast

: Cover that is clearly going for all the trends at the same time
I don't know if this book is necessarily going for a lot of trends at the same time (it was hard coming up with an answer for this question), but I do think that's it's definitely going for a lot at the same time–and it's not really working. This cover is too cluttered. The colours with the background with the shapes with the typography–it's too much. This would've worked much better had it been more stripped back.
---
Blog | Goodreads | Twitter | Instagram